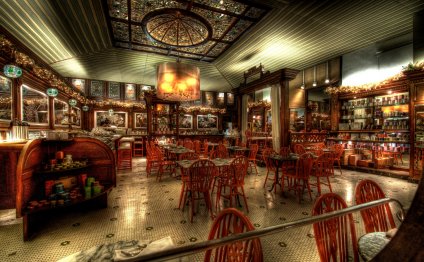 Gryphon Tea Room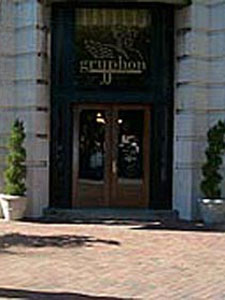 [TEAROOM ID=945]
On a corner in the historic district in Savannah, not too far from the bench on which Forrest Gump lingered awaiting his bus, sits Gryphon Tea Room. To its high credit, this establishment takes full advantage of its picturesque setting.
The first things to note upon entering are the high ceilings, classic dark wood decorations, and shelves displaying antique plates and glasses. Housed in an adapted turn-of-the-century pharmacy, this tearoom is an ideal size: large enough for a crowd, yet small enough to offer privacy. The placement of furniture uses the space well, with ample space between tables and an inside bar counter. The thoughtful ambiance hints at a possible influence of the Savannah College of Art and Design, an adjacent school of visual and performance arts. The only thing to quibble with might be the faded colors of the pillows.
The tearoom offers a nice mosaic of tea varieties: four blends (classic English, decaf English, Irish, Russian Caravan); six exotic flavors ( Po Lin Peach, Tropicana, Himalayan Strawberry, Tibetan Raspberry, Apricot Arabesque, Madagascar Vanilla); three herbals/ tisanes (Harmony Garden, Thai Lemon, Monk's Prayer); two country spice tea (cinnamon orange, also decaffeinated); three scented teas (classic earl grey, in decaf, night blooming jasmine); tea of Ceylon (Kenilworth Highland Estate); teas from China (Zhejiang Dragonwell and Temple of Heaven Gunpowder); as well as exotic teas from Formosa and Darjeeling. All are served loose (of course!) in a pot on a tray, accompanied by cups and matching containers for sugar and cream.
The daily tea service offers three options: pot of tea, afternoon tea 4 to 6 pm (with tea sandwiches, scones, sweet delights and choice of tea) or tea set (scones, fruit salad and pot of tea). Among the bakery choices are fresh 'apple caramel', muffins, croissants (though mine wasn't fresh), and cheese Danish or fruit tarts. Deli sandwiches and salads are also available. All the sweets are pure delight for both eye and taste buds. The breakfast service is also superb.
The service is usually prompt and polite, though the high art of a classic tea service etiquette is sorely missing. The waiters are typically quiet and do not disturb. However, my preference would be for a bit more in a way of tea knowledge and attention. A feeling one gets is that of visiting a franchise tearoom somewhere in England, as opposed to an establishment where the stamp of the owner is evident in each little detail. You will certainly not be hosted! Still, my three visits to Gryphon Tea Room have all been very relaxing and enjoyable. Another positive aspect to note is the absence of the feeling of being rushed, making this tearoom a peaceful place for lunch and afternoon tea. The prices are average. And the quotes about tea in the bathroom are not to be missed. When visiting Savannah, the Gryphon Tea Room surely merits your attention.
Source: www.teamuse.com
RELATED VIDEO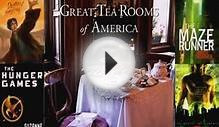 PDF Great Tea Rooms of America Free Books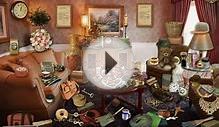 Tea Room - Jogos Online no Baixaki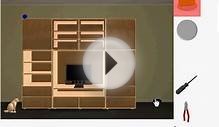 Uva tea room escape walkthrough
Share this Post
Related posts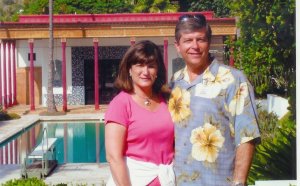 DECEMBER 10, 2023
All sandwiches served on fresh baked old fashioned white or whole wheat bun, or sourdough loaf, with lettuce, tomatoes and…
Read More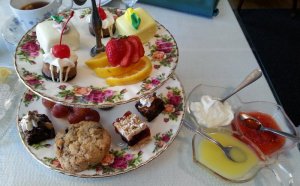 DECEMBER 10, 2023
Enjoy tea time, anytime at the Queen Mary Tea Room. Inspired by authentic British afternoon tea, the Queen Mary Tea Room…
Read More