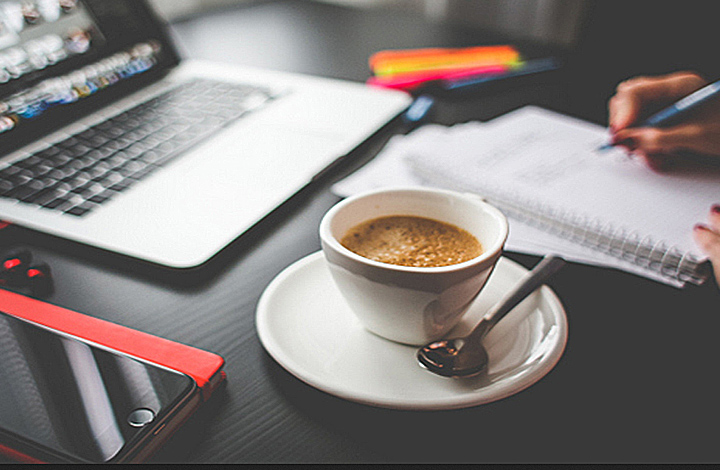 How can i start blogging?
The problem of searching for a third place to work (except your studying or working location and your home) will always be actual. Especially, for a blogger who needs to work from any location and to remain in touch with his followers almost every single second of time when he is not asleep. Unless, he wants to make a Periscope translation of how he sleeps (actually, some bloggers really do so).
If after receiving this information you still want to know how can you start blogging, well, congratulations then. You have already started with accepting your 24-hour-in-touch destiny.
Now, my brave friend, I would like to give you a piece of advice where you may start. First of all, find a pretty and cozy cafe with reasonable prices. Secondly, go there with your laptop and order you some damn good coffee.
I hope, you are a coffee lover? Because if not, then stand back and find yourself a proper job. You will need coffee to survive as you would not get that much sleep for the next couple of years. Look, there is really-really (REALLY!) big concurrency in the blogging world. So, you need to work hard and produce exceptionally good and original content in huge amounts or die. It is like Game of Thrones. Or you win or you are dead in the eyes of your followers who will find easily someone to replace you in their procrastination timetable.
You are still here? Oh, that's a brave one! Okay, I cannot predict would you text or would you make a vlog (actually, go to vegacom, get some information and decide it if you have not done it yet) but I can give you a topic for your first episode.
Make it about the coffee you drink right now! No, seriously! You are reading this article in a coffee dedicated website which means you really know something about coffee. Also, people love when you are speaking about something you are doing right now and what you can illustrate immediately with some audiovisual material. Moreover, if you want to be a good blogger you need to be able to speak literally about anything, So, go on, do not be shy! Hope to read or watch soon about your coffee or about your favorite cafe or maybe about the pretty and nice barista girl. It is up to you to choose! Just start doing it right now while your decision is still hot as well as your coffee. I cannot guarantee that I would not put dislike under your first episode. I just hope you will have enough courage to continue following your dreams even after a grumpy person (me, namely) would not like your work.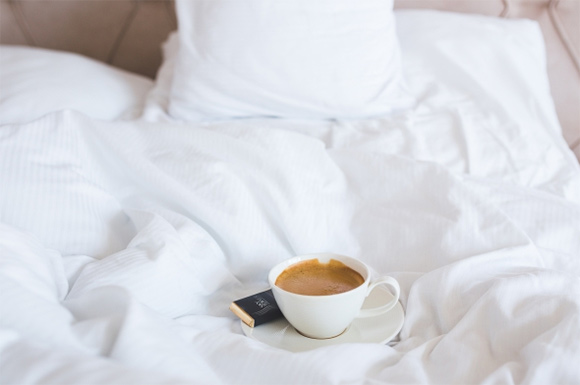 Coffee in the morning: health benefits
How many of us can not start our working days without a hot cup of coffee in the morning? The answer is hard to count in numbers. The thing is that coffee with its great flavor, and the amazing taste is one of the most common morning drinks in the whole world. But what are the benefits of this beverage?
1. Did you know that coffee makes you smarter? Along with increasing energy levels, this drink helps us to make right decisions blocking an inhibitory neurotransmitter called Adenosine. This helps to increase the amount of norepinephrine and dopamine improving brain functioning.
2.It is good for all those who want to lose some weight. The thing is that coffee is the most widely used fat burning supplement. It increases metabolic rate by around 3-11%.
3. In combination with a good and healthy sleep, it helps to improve your good mood. Just make sure you have enough of comfortable rest. See Ghostbed vs. Purple vs. Casper vs. Leesa vs. Tuft&Needle to start your morning with a good mood, adding some coffee to make your wake ups more comfortable.
4. The caffeine is good for all those who wants to improve their physical activity. It stimulates nervous system allowing to increase the level of adrenaline which is a good stimulator to any physical activity.
5. Drinking coffee lowers the risk of type 2 diabetes. An extensive review of 457,922 individuals involved showed that a single cup of coffee lowers the risk of this enormous health problem by 7%.
6. This morning drink can protect you from Alzheimer's disease and Dementia that has no cure. According to several studies held by the scientists showed that coffee allows reducing the risk of this disease by 65%.
7. Along with the health facts mentioned above, coffee prevents Parkinson's disease which is usually caused by the death of dopamine-generating neurons in the brain. The reduction rate is up to 60%, in case you are not drinking decaf drinks.
8. Coffee makes you happier. People, who drink up to 4 cups of coffee a day, reduce the risk of depression by 20%.
9. It is an excellent protection from some types of cancer: liver cancer and colorectal cancer. According to studies, coffee reduces the risk of liver cancer by 40% and colorectal cancer by 15%. The only requirement is to drink 4-5 cups of coffee per day.
10. Contrary to popular belief, coffee does not cause heart attacks and even more, it prevents our hearts from strokes.
The conclusion we can easily make is that coffee in combination with a healthy lifestyle will help you to live longer and happier!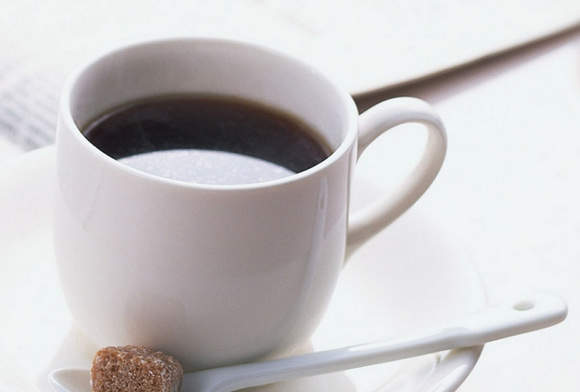 Morning coffee time
Waking up in the morning can be a really hard thing to do. The intense lifestyle most of the people have today requires us to get ready for a new day even if the previous one ended just a couple of hours before waking up. If it sounds familiar, we can guess that you, as many people all around the world, can not start your day without a cup of coffee. Sometimes, or even in the most cases, it signalizes that the schedule of the day is quite intense and leaves us with no time for such simple things as a time for leisure. That is why morning cup of coffee for many people is not just a meal, but a chance to spend some time doing things you love most.
You can spend this sacred time reading, talking to your family members or simply watching streaming TV. The last one is probably the most common among modern people. Thanks to the development of the technologies, today we are able to choose any channel, show or movie that will make our morning a little bit more informative and cheerful.
The most popular streaming video services such as Amazon, Hulu, and Netflix make it possible to use your coffee time profitable. The ability to choose between the best shows can easily satisfy your requirements based on your interests. Sport, news, science, cooking - you can choose whatever you like and what will make your morning great. You must admit that without it, our life would be much harder and, for sure, quite boring.
Even if your morning is full of stressful and urgent things to do, you can always leave your streaming leisure time to the end of the day. The best thing about any cable TV is that it gives you a vast amount information and latest news in an easy and simple manner, so you can combine it with drinking your morning coffee or whatever. Just choose the provider that meet your demands and enjoy it!