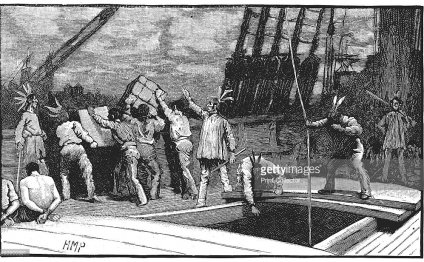 Boston Tea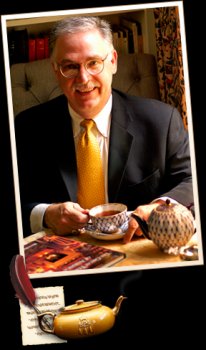 Mr. Richardson, a native Kentuckian, is a leading tea expert and spends much of his time educating Americans in the art of celebrating the communal cup of tea. He is a writer, photographer, tea blender, and frequent guest speaker at tea events across the country. and can often be found appearing on television and radio talk shows, or as a guest speaker at professional seminars such as World Tea Expo.
The Great London Tea Company was one of several Boston-based tea importers that operated in the late 1800s. Their offices were on Washington Street, one of the city's busiest shopping areas, and located just down the street from Old South Meeting House.
A look into their sales brochure from 1887 gives us a look into the […]
Read More...
When was tea first taxed in England? Tea first appeared upon the English statutes in 1660 during the reign of Charles II, in which an excise duty of eight pence was placed on every gallon of tea, chocolate, and sherbet sold. Act XXI required keepers of coffee-houses to take out a license at the Quarter […]
Read More...
Early 1700s Chinese tea bowl and saucer
Was milk first added to tea cups in order to protect delicate porcelain from cracking under the heat of hot water?
Maybe. It depends when the teacup was made and who made it.
All early china teapots and cups, whether sitting on tea tables in London or Boston, were imported from […]
Read More...
When and why did tea become the national drink of England? Throughout most of the 1700s, tea was affordable only to the wealthiest classes. But immediately after the War of Independence, in 1784, the British tax on tea was lowered from what amounted to a 100% tariff to a flat 12.5 per cent of the […]
Read More...
Dr. John Coakley Lettsom, founder of the Medical Society of London
The Natural History of the Tea-Tree With Observations on the Medical Qualities of Tea, and Effects of Tea-Drinking was published in 1772 by John Coakley Lettsom (1744–1815), a physician and philanthropist, whose first action on inheriting his family plantation in 1767 was to free all […]
Read More...
I recently took a 30 minute train ride from Boston to Quincy where I enjoyed a sunny Saturday in the town of Quincy and a look around Adams National Historical Park. Located 10 miles south of Boston, the park includes the birthplaces of two presidents, the "summer White House, " Stone Library, the Adams Carriage House, […]
Read More...
While tea was being carried into Western Europe over water routes by The East India Company, overland caravans by way of the Levant were bringing it to other parts of Europe. The first tea so to arrive was a gift of several chests brought by a Chinese embassy to the Russian court at Moscow in […]
Read More...
Tea-drinking is one of the great temperance customs that the East shares most generously with the West; yet it was many centuries after tea was commonly used in the Orient that Europeans learned of it. Of the world's three great temperance beverages – cocoa, tea, and coffee – cocoa was the first to be introduced […]
Read More...
It was not until A.D. 780 that the horticultural and other aspects of tea-growing were first published in a work exclusively devoted to tea. At the request of the tea merchants, The Ch'a Ching (Tea Book) appeared. It was written by Lu Yu, a noted Chinese author and tea expert.
In an allegory, the book quotes […]
Read More...
The English homemaker of last century followed a simple ritual for washing her Brown Betty teapot. After use, the teapot was emptied of its spent leaves, rinsed with hot water, and turned upside down in the sink to dry. The Brown Betty was a common utensil in the home kitchen and it was pressed into […]
Read More...
Source: www.bostonteapartyship.com
RELATED VIDEO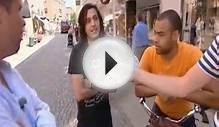 Boston Tea Party Säsong 2 Avsnitt 1 DEL 3/5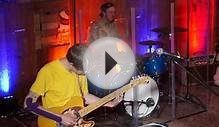 Boston Tea Party - Slave to the Bottle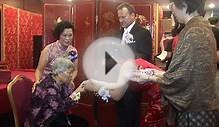 BOSTON TEA CEREMONY
Share this Post
Related posts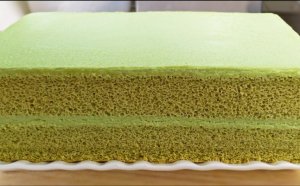 OCTOBER 03, 2023
Matcha is a traditional Japanese green tea powder produced by stone-milling a shade-grown green tea called tencha into a…
Read More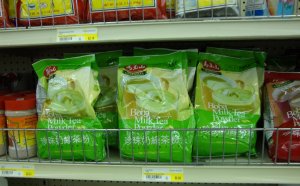 OCTOBER 03, 2023
Black Milk Tea powder makes the perfect drink anytime you're craving that classic milk tea taste. Whether you had your first…
Read More