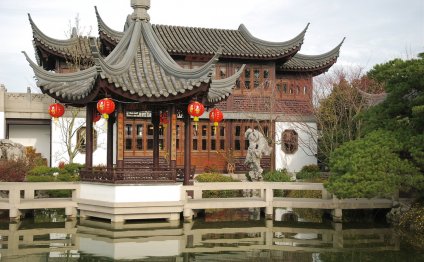 Chinese Tea House
This photojournal shows the trip that is necessary to get to the teahouse on the southern peak of Mt. Huashan in China.

The base of the mountain is called "the Heavenly Stairs"

Continuing up the Heavenly Stairs

Below, you will see "towns" that sprang up to support the temples at the peaks. This area is still fairly safe, and doesn't require much caution.

Now for the exiting part. First you take a gondola ride to the base of the southern peak.

After the gondola drops you off, there is a short distance of path. The path gets tighter and tighter, until the only way to continue is by sections of planks put together to bridge the gaps.

The railing is a series of chains and carabiners, padlocked to metal stakes that have been hammered into the mountain face.
When meeting someone going the opposite direction, the only possible way to pass is by backing up to the closest landing, then letting the other person pass.
I can't imagine constructing this path. Flags mark which path you're on. There are several paths, which go to other locations; mostly landings that have larger standing areas.
After moving around the side of the mountain, the mountain begins to slope, so we can stop going around, and start moving in a more direct line to the peak. You can make out steps on the left side of this picture.
The final stretch goes straight up the mountain face. Toe holes have been hammered out
Once you make it to the top, there is a long path that saddles the mountain top. This path brings you to the peak.

And finally, the peak! Atop of this peak is the the southern temple, a teahouse which is probably more revered for its location than its tea.

The teahouse is one of the many Taoist temples to be found on each of the five peaks that make up Mt. Huashan. As the original inhabitants practiced asceticism, and didn't make a habit of traveling, they daily meditation was heavily accented by drinking tea. For this reason, over the years, this temple has turned into a teahouse. When seen on a map, the mountain range forms a sort of flower shape. The temple was built here because each of the five peaks needed to be populated in order to complete the flower.

Mt. Huashan is located in Huayin, a city 120km east of Xi'an in the Shaanxi Province of China. For reference, Xi'an is the location were they unearthed the Terracotta Warriors and the cradle of Chinese culture extending some 3000 years into the past. This particular teahouse is on the South Peak, which has an altitude of 7, 087 feet.
Source: www.uqpu.net
RELATED VIDEO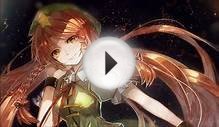 [東方] Shanghai Tea House ~ Chinese Tea - Sonic Hispeed ...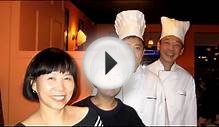 Lin Chinese Cuisine & Tea House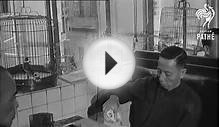 Pet Birds Catered For Also In Chinese Tea House AKA Pet ...
Share this Post
Related posts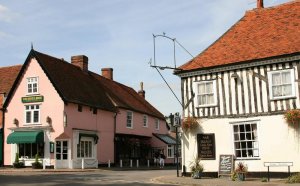 SEPTEMBER 30, 2023
The Dusty Rose Tea Room, located in the historic town of Georgetown, Colorado, offers a charming, Victorian experience. We…
Read More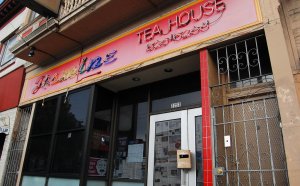 SEPTEMBER 30, 2023
Jasmine has earned a sterling reputation for fresh ingredients, artful preparation, large portions, value pricing and friendly…
Read More