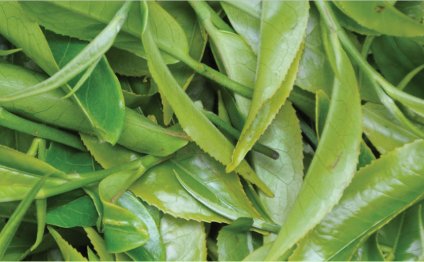 How to steep loose leaf tea?
Choice of Water
The perfect cup of tea begins with fresh and clean water. To preserve the delicate nuances of tea's flavor and aroma, it is best to avoid using tap water which can contain chlorine and fluoride. Instead, opt for filtered water and spring water for the perfect brew.
Method of Steeping
If you are brewing tea from loose leaves, we recommend using two grams of tea per six ounces of water, or one heaping teaspoon per cup. If you are using a lighter, bulkier tea like a spring white or tippy black, a larger amount by volume should be used. Try a tablespoon per cup. While steeping loose leaf it is important for the water to flow freely through the tea. Tea balls can constrict and break the leaves, resulting in a weaker cup. Try using a basket-filter, tea sac, or even letting your leaves free in the bottom of the pot and filtering the infusion when the steeping is complete.
Water Temperature and Brewing Time
These general recommendations for water temperature and steeping times provide a good starting point for brewing an unfamiliar tea. Over time, you may find that you like to use warmer temperatures times for one varietal, while cooler water and a longer steeping works best for another. Only experimentation and tasting will determine what you need for your perfect cup.
Water Temperature:
White Tea: Just under boiling (170-185 F)
Green Tea: Just under boiling (170-185 F)
Oolong Tea: Just under boiling (170-190 F)
Black Tea: Boiling (200-212 F)
Pu-erh Tea: Boiling (200-212 F)
Herbal Teasan: Boiling (212 F)
Steeping Time:
White Tea: 2-3 minutes
Green Tea: 2-3 minutes
Oolong Tea: 2-3 minutes
Black Tea: 3-5 minutes
Pu-erh Tea: 2-3 minutes
Herbal Teasan: 4-6 minutes
Aged Pu·erh Brick Steeping Instructions
Break off 1 square portion, break up into small pieces & place in 12 oz. teapot. Rinse tea by pouring boiling water over tea and immediately pouring out liquid. Re-pour boiling water over tea & steep to desired strength; strain while decanting. Each portion may be steeped 4 times. Recommended steeping times: 1st & 2nd pots: 2 minutes. 3rd & 4th pots: 3-4 minutes.
Flowering Tea
Requiring no tea bag or strainer, Flowering Tea™ is environmentally kind as well as easy to serve. Our glass teapots are ideal to observe the blooming petals.
1. The Beginning: Place one Flowering Tea™ in glass teapot.
2. The Suspense: Bring water to a boil and pour over tea. Steep until the leaves have completely opened (3-4 minutes). Swirl tea to even the flavor before serving.
3. The Pleasure: After enjoying the first pot, a Flowering Tea may be re-steeped 2-3 more times.
Iced Tea made from Numi Tea Bags
1 GLASS (16 oz.) ICED TEA:
Steep 2 teabags of your choice of Numi Tea in a heat resistant glass/cup in 8 oz. hot water for 5 minutes.
Fill separate glass with ice. Pour hot tea over ice and top off with more ice. Enjoy!
1 PITCHER (32 oz.) ICED TEA:
Steep 4 teabags of your choice of Numi Tea in a heat resistant glass/cup in 16 oz. hot water for 8 minutes.
Fill separate pitcher with ice. Pour hot tea over ice and top off with more ice.
Iced Tea gallon-sized Pouches
For single one-gallon batches, put one bag of Berried Treasures in a clean gallon container. Bring two quarts of fresh water to a boil. Pour over bag and allow to steep (Berried Treasures: 10-12 minutes; High Mountain Black: 6-8 minutes; Brrrgamot Black: 6-8 minutes; Cool Mintea Green: 4-6 minutes). Gently squeeze bag to release all flavor and discard bag. Add two quarts cold water or four quarts ice. Refrigerate. Serve chilled with ice. Enjoy!
communication importance
what are running costs in business
coworking space ec1
what does business class look like
british computer society
how to write a business plan step by step
what is recession in business
what is liability in business
coworking office london
edinburgh international festival
sbar communication tool
christmas chronicles 3
how to a business
janus worldwide
how to get a business email
icicle lights outdoor
how to start web hosting business
how to start car detailing business
how to start my own online business
personal finance society
what is opening balance in business
coworking space kuala lumpur
how to start a personal trainer business
soft serve society
average height for women worldwide
london christmas lights 2022
sea shepherd conservation society
women's stylish fitness tracker uk
british cardiovascular society
stylish pant plazo design
how to create a facebook for a business
coworking spaces los angeles
how to open food business
barbour international jacket womens
progressive building society belfast
kotoka international airport
Source: www.numitea.com
RELATED VIDEO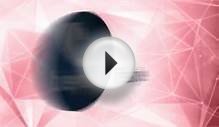 Trend Report: How To DIY Loose Leaf Tea Gifts ft. Donalee ...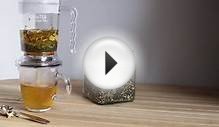 How to use IngenuiTEA loose leaf tea infuser | Bluebird ...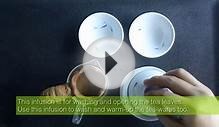 Pu erh-Steep 1995 Menghai Tea Factory Loose-leaf Sheng Pu ...
Share this Post
Related posts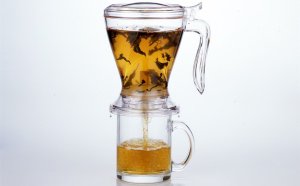 NOVEMBER 30, 2023
Preparing the perfect cup of tea is a process to be savored. Watch how the traditional elements harmoniously come together…
Read More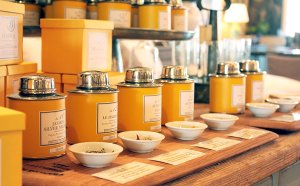 NOVEMBER 30, 2023
Any tea devotee knows that that not all teas are created equal. Realizing this, we at Arbor Teas perform extensive comparative…
Read More