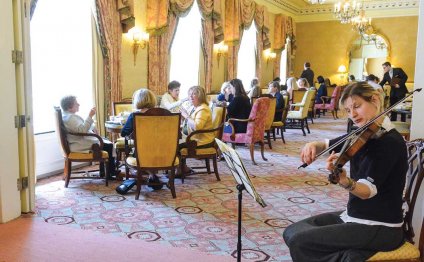 Boston Afternoon Tea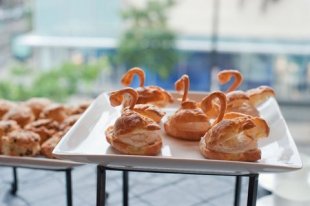 The Queen's England. New England. Citizens of this geographical mother-daughter pairing adore a strong cup of tea, and have for, well, ages. You might say the riot-inducing beverage was responsible for launching the Revolutionary War, but one thing is for sure—Samuel Adams' infamous 1773 middle-of-the-night brew-haha endeared tea in the hearts of Bostonians forever. Today, this city boasts inspired takes on a celebrated British tradition; here are six.
Best for tea with a champagne twist: The Lounge at Taj
First the Ritz-Carlton and now the Taj Boston, this historic Back Bay luxury hotel has hosted afternoon tea since it opened in 1927. Tea takers choose between five different services plated on delicate fine china, from the basic "Duchess" (pastries, petits fours and scones) to the all-things-included "Taj Royale" (finger sandwiches, canapés, pastries, scones and Devonshire cream, a pot of tea and a glass of prosecco. Add a traditional cheese tasting for two, or better yet, a champagne cocktail like a Bellini or Kir Royale. But the most unique offering falls under "Cocktails with Tea, " steeped then spiked pots guaranteed to revive even the most zealous Newbury Street shopper. Try the hot toddy—black tea, honey, lemon and Dewar's Scotch.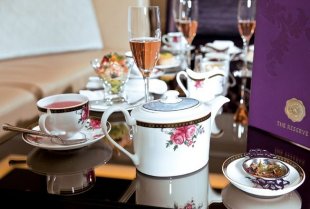 Pint-sized patrons aren't forgotten, with the children's tea of PB&J, chocolate chip cookies and a pot of hot chocolate; the Taj's signature Teddy Bear Tea runs Dec. 6-21.
Sa-Su at 1 pm and 3 pm; $18-50 and up. 15 Arlington St., Boston, 617.536.5700
Best for fairy tale magic: L'Espalier
Tea sommelier Cynthia Gold hosts L'Espalier's popular Fantasy Tea, which puts a fun spin on this British tradition. Gold prepares exclusive blends that are only available at the restaurant, making this tea experience truly one of a kind.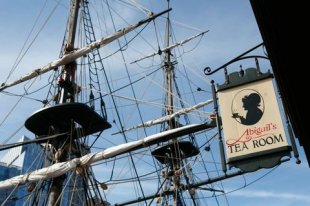 Services are whimsically named; "Little Red Riding Hood's Basket" is filled with Maine shrimp salad sandwiches, black pepper-chocolate chip scones, pâte à choux swans and the like (try the full-bodied Boylston Breakfast Blend with milk or the spicy masala-style chai), while "Three Blind Mice" pairs tea with special selections from L'Espalier's prized cheese tray (try this with the Gloucester Street Blend). Those who are hungrier than most can add an additional plate of tea sandwiches or even the goose's "Golden Egg"—American paddlefish, Siberian sturgeon or German osetra caviar by the ounce.
Sa-Su 1:30-3 pm; $27-40 and up. 774 Boylston St., Boston, 617.262.3023
Best for a classic London experience: The Reserve at The Langham
Europe's first grand hotel afternoon tea was served at The Langham London back in 1865. Today, Boston's Langham outpost brings the tradition to these shores with its special Afternoon Tea at The Langham, sparing no expense to do so. Sixteen Harney & Sons blends make up the menu, but we recommend opting for other specially prepared teas—poured into custom-made Wedgwood china no less—like the Palm Court Exotic (Fujian white with hibiscus flowers, rose hip peel and rose petals) or the English Flower (chamomile, rose, elderflower, heather, lavender and cornflower).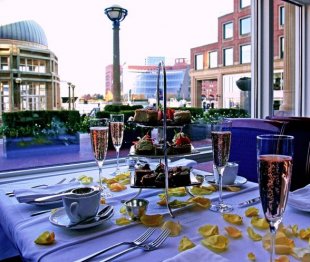 Edibles feature local flair, including house-smoked salmon and crème fraîche on Boston brown bread and the Maine lobster salad roll, and usual suspects cream scones with clotted cream, strawberry jam and lemon curd.
Daily 2-7 pm; $36-48. 250 Franklin St., Boston, 617.451.1900
Best for a casual, Colonial vibe: Abigail's Tea Room
Boston Tea Party Ships and Museum, the Hub's local institution dedicated to presenting the authentic tale of "the destruction of the tea, " also actually serves tea. Museumgoers and history buffs can stop in at Abigail's Tea Room to taste five different teas of the variety that were tossed overboard back on Dec. 16, 1773. From the prestigious congou tea favored by the British upper class and the East India Company's rich, charcoal-fired bohea to the George Washington and Thomas Jefferson preferred early spring green hyson, these teas are types you can't usually sip elsewhere.
Daily 9 am-5 pm; $2-6.95. Congress Street Bridge, Boston, 617.531.6238
Best for a great view: Rowes Wharf Sea Grille
Rowes Wharf Sea Grille pairs its afternoon tea service with sweeping views of Boston Harbor and luxury yachts docked at Rowes Wharf. Tea selections reflect the season and range from herbal rooibos chai to oolong and complement such savories as maple-smoked salmon sandwiches, cherry scones and Boston cream profiteroles. Plus, seasonal Tea-Tails take the bite out of the ocean breeze—try the gingery and vodka-based Aphrodite's Potion topped with prosecco and rose buds.
Source: www.wheretraveler.com
RELATED VIDEO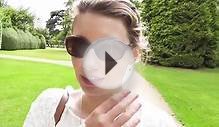 Afternoon Tea at Blenheim Palace - UK Vlog ...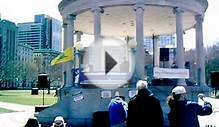 Jordan Page 2015 Boston Tea Party Rally Boston Common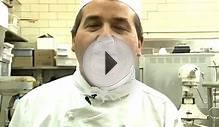 Afternoon tea at Fairmont Queen Elizabeth 2011
Share this Post
Related posts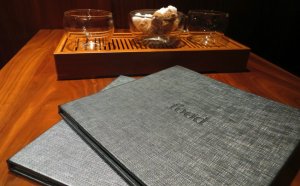 OCTOBER 03, 2023
Brits do love their cuppa regardless of the time of the day. Tea is so beloved that it lent its name to the name of a meal…
Read More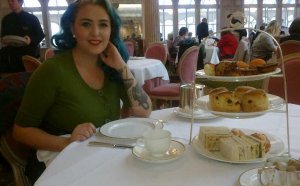 OCTOBER 03, 2023
Arguably the world s finest department store, Harrods has been serving customers for over 150 years. Charles Henry Harrod…
Read More