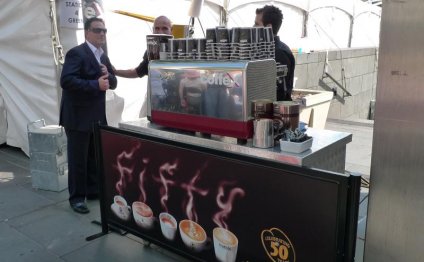 Coffee Stands
EVERETT — A track hoe on Wednesday chewed up two roadside coffee stands that once belonged to a former exotic dancer who made millions selling sex out of the bikini-espresso huts.Carmela Panico's lucrative drive-through brothels were reduced to rubble in a matter of hours. Earlier this year Panico, 52, agreed to walk away from her business as part of the plea agreement she struck that likely will spare her from more jail time. Panico admitted she was promoting prostitution out of Java Juggs and Twin Peaks and laundering the proceeds.The espresso madam was arrested last year as part of an investigation into police corruption. Everett detectives and the FBI began tailing a former Snohomish County sheriff's sergeant after police heard from some of Panico's baristas that there was a "dirty cop" supplying their boss with confidential information.Darrell O'Neill, 59, is charged with official misconduct and promoting prostitution. He is accused of helping Panico and her employees avoid undercover police stings and turning a blind eye to the illegal sex-for-sale operations. Prosecutors say Panico and her stand manager Samantha Lancaster gave O'Neill sexual favors in exchange for his help. O'Neill, who resigned after 30 years with the department, is scheduled to go on trial early next year. Panico has agreed to testify against him.Panico forfeited about $250, 000 police seized from her Snohomish-area home. She is banned from opening up any other coffee businesses in Snohomish County.The city of Everett considered selling Panico's stands, located on Highway 99, but later determined that they weren't up to code and would cost too much to fix."It's a matter of dollar and cents, " the city's code enforcement supervisor Kevin Fagerstrom said Wednesday. "They are dilapidated and disgusting."The shoddy stands were poorly constructed and wouldn't survive a move, he added.City workers on Wednesday hauled out bags of trash, including old milk, bottles of flavored syrups and a coffee grinder. Windows were still painted with messages promoting the business and encouraging baristas to smile and make "big bank."The first stand didn't have running water or working sinks inside — no place for workers to wash their hands. Baristas used a farm-style pump outside and hauled cold water into the stand.As traffic streamed by on Highway 99, the track hoe crunched through plywood and insulation, bringing the coffee stands down piece by piece. Dump trucks hauled the remains away.Facing criminal prosecution, Panico had leased three stands to Lancaster earlier this year. In a Nov. 7 letter, a city attorney directed Lancaster to vacate the businesses. He also alleged that she and her employees continued to engage in illegal conduct.Lancaster, 24, is a veteran in the bikini espresso business. She was 18 when she was caught up in Everett's first high-profile coffee stand scandal. She was working for Bill Wheeler Sr. at the time. Wheeler's Grab-n-Go stands were busted after baristas sold explicit sex shows to undercover cops.Wheeler is suspected of burning down one of Panico's stands in 2008 before he mysteriously disappeared. His son, who took over the family business, was convicted this year of exploiting an underage barista at one of his bikini espresso stands.Lancaster was charged last month with promoting prostitution in connection with Panico's operation. She abandoned the three stands in recent months.A Monroe woman is operating two other Panico stands. Everett is still working with her to determine how to proceed, city spokeswoman Meghan Pembroke said. A fifth stand's future also is uncertain. The property owner claims that he is owed back rent.The city expects to sell the usable coffee equipment it recovered from three stands.Panico's business model had little to do with serving a good cup of coffee, investigators found. She preferred to hire women who had worked as exotic dancers or escorts, and rarely paid them an hourly wage. Instead they worked for tips. They engaged in sex shows and allowed customers to fondle them. Others met patrons off site for sex acts. Baristas reported making hundreds of thousands of dollars a year working for Panico.They also said their former boss could be vindictive, fining them if they didn't wear high heels and blackmailing them if they didn't put enough money in the register at the end of their shifts.Some baristas told detectives they were afraid of crossing Panico because of her ties to Frank Colacurcio. The baristas believed that Colacurcio helped Panico start her coffee businesses. One woman said Panico bragged about her relationship with the Colacurcios.For years the Seattle-based Colacurcio family operated Talents West, a sex-oriented entertainment business. The Colacurcios ran multiple strip clubs, including Honey's in Lynnwood. They were forced to shut down their nightclubs as part of federal organized-crime prosecution.
Source: www.heraldnet.com
RELATED VIDEO
Coffee Stand Antics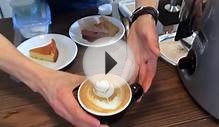 Royal Niboshi Coffee Stand【ロイヤルニボシ ...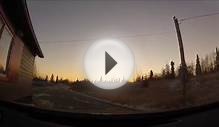 Coffee Drive Thru Stand
Share this Post
Related posts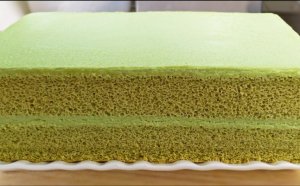 DECEMBER 10, 2023
Matcha is a traditional Japanese green tea powder produced by stone-milling a shade-grown green tea called tencha into a…
Read More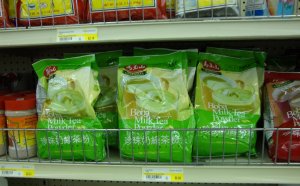 DECEMBER 10, 2023
Black Milk Tea powder makes the perfect drink anytime you're craving that classic milk tea taste. Whether you had your first…
Read More