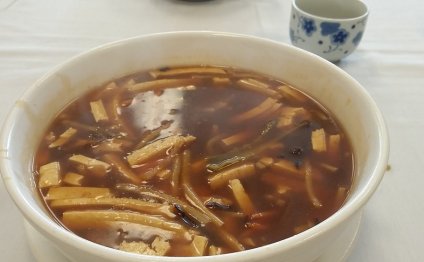 Flowering Tea House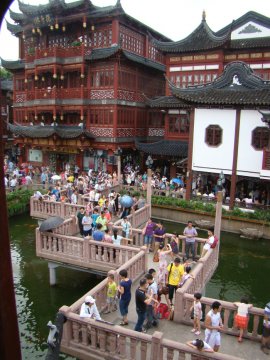 Huxinting Teahouse, the Oldest Teahouse of historic Shanghai is situated in the heart of the city across the Yuyuan Gardens. This old teahouse is a big pavilion in the middle of a small lake originally built in 1784 in the Qing Dynasty.
It is situated in a very popular part of Shanghai filled with small shops and teahouses teeming with people. The Old Teahouse was the perfect place for Mom and I to relax and escape the heat and the hoards of people outside.
Huxinting Teahouse, the Oldest Teahouse of historic Shanghai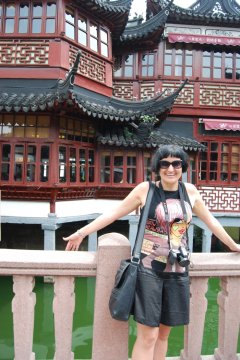 Tea and China are synonymous. They go hand in hand, much like bread and butter or wine and cheese. For more than 4, 000 years, tea has been a major part of the Chinese heritage. During the Tang Dynasty, tea was considered the "Drink of the Nation." I couldn't wait to actually get to drink some beautiful and fragrant Chinese flower tea while sitting in this lovely teahouse. This was one of the top things on my list of things to do in China.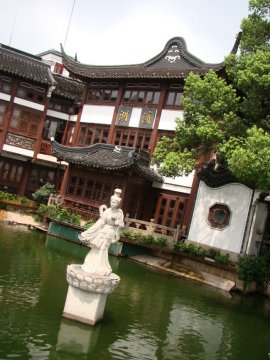 The ornate exterior is nicely matched by the brightly decorative interior and created a very peaceful ambiance in which we could relax and enjoy a fragrant cup of Chinese tea. Lacquered wood surfaces stretched all around the teahouse, and framed prints adorned virtually all wall and ceiling spaces. The teahouse was filled with red lanterns and tons of natural light streaming in from the panoramic windows that circle the seating area. My mom and I chose a comfy booth next to the windows that offered great views of both the lake and the colorful procession of people outside.
Mom and I had a look through the huge selection of flowering teas and eventually decided on two flavours that intrigued us. The two fragrances we chose were: "National beauty and heavenly fragrance" and "Flowers blossom for riches".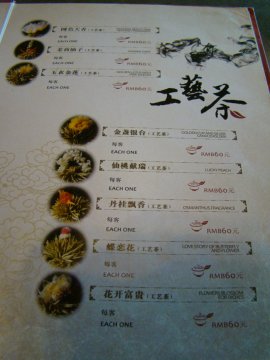 They brought the fragrant flowering tea in beautiful glass teapots and we got to watch the flower open up as it soaked up the hot water and released its fragrance.
Flowering tea or blooming tea consist each of a bundle of dried tea leaves wrapped around one or more dried flowers. These are made by binding tea leaves and flowers together into a bulb and are then set to dry. When steeped, the bundle expands and unfurls in a process that emulates a blooming flower, while the flowers inside emerge as the centerpiece.
Our fragrant Flowering Tea
It was very quiet inside so we stayed quite a while just soaking up the atmosphere and trying to work out what the snacks were that had accompanied our tea! The tea came with a selection of cute tea snacks which we think were quail eggs, tofu, and sticky tea cakes.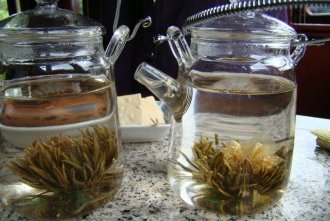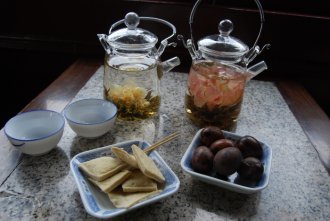 development of women entrepreneurship
wced eportal
wes canada
ziglu crowdfunding
prevent training
ycombinator companies
successful entrepreneurs in your locality
enterprise mco
correspondence courses
canadian crowdfunding
entrepreneurship in economic development
social entrepreneur
prarambh startup
undertale crowdfunding
lnmu dde
canadian entrepreneurs
ethiscrowd
small entrepreneur
b tech
reed courses
enterprise los angeles airport
fashion entrepreneur
marketing management
idea generation in entrepreneurship
aws academy
training courses
enterprise newark airport
emt certification
seedinvest nowrx
enterprise aurora
up board result 2022 12th
best crowdfunding sites 2022
startupper
rocket crowdfunding
creativity in entrepreneurship
llb degree
freefunder
iit jee advanced 2022
refresher course
corporate entrepreneur
manual handling operations regulations 2022
list of crowdfunding sites
skills of a successful entrepreneur
peerbackers crowdfunding
drivers ed online
Source: janalinesworldjourney.com
RELATED VIDEO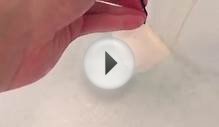 Flowering Tea Reusable Bubble Bar (Lush Oxford Street 2015)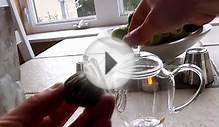 Flowering Tea & Organic Spiced Fruit Tea Recipe - Friday ...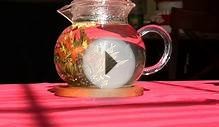 HD Numi Flowering Tea Time Lapse
Share this Post
Related posts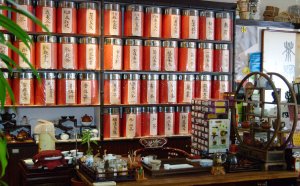 OCTOBER 01, 2023
The tea-drinking habits of Hong Kong residents derive from Chinese tea culture. After more than 150 years of British rule…
Read More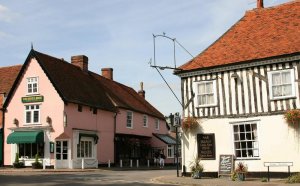 OCTOBER 01, 2023
The Dusty Rose Tea Room, located in the historic town of Georgetown, Colorado, offers a charming, Victorian experience. We…
Read More