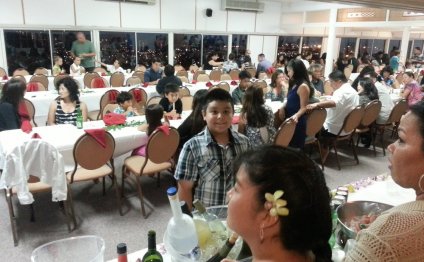 Natsunoya Tea House
SMALL PARTY LUNCH SELECTION
(25 people or less)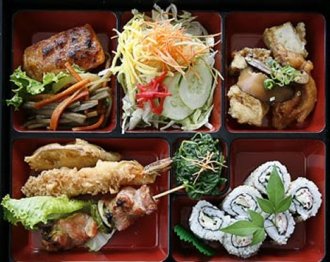 Shokado A – $22.00
Rice
Mixed Green Salad
Shrimp and Vegetable Tempura
Teriyaki Beef Stick
Chicken Yakitori
Spicy Nasubi
Agedashi Tofu w/ Shiitake
Cold Somen
Kinpira Yasai
Miso Soup

Shokado B – $22.00
Rice
Mixed Green Salad
Shrimp and Vegetable Tempura
Salmon Trio (Teri/Miso/Shio)
Spicy Nasubi
Teriyaki Beef Stick
Agedashi Tofu w/ Shiitake
Cold Somen
Kinpira Yasai
Miso

Shokado C – $24.00
Rice
Mixed Green Salad
Miso Butterfish
Agedashi Tofu w/ Shiitake
Karaage Chicken
Spicy Nasubi
Kinpira Yasai
Cold Somen
Miso Soup

Shokado D – $25.00
Sushi (Reverse California/Kappa) & Rice
Sashimi – Tataki style w/ garlic ginger ponzu
Mixed Green Salad
Shrimp and Vegetable Tempura
Agedashi Tofu w/ Shiitake
Kobu Maki
Spicy Nasubi
Cold Somen
Teri Steak
Miso Soup

Vegetarian – $20.00
Cone Sushi/Yasai Sushi
Mixed Green Salad
Cold Somen
Kabocha Nitsuke
Spicy Nasubi
Miso Nasubi
Tofu Patty
Namasu
Kinpira Yasai
Minimum order of 10 (same bento). Presented in Lacquered Box.
We can customize your Shokado Bento selection. Disposable box bentos also available (min. order of 10).
For reservations: 2 days advance notice required. Delivery service available (Honolulu area – $10, Windward – $20, Waikiki – $20) for orders of 10 shokado bento or more.
Menu items are subject to change.
Source: www.natsunoyahawaii.com
RELATED VIDEO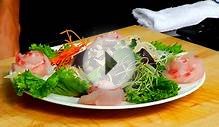 Hawaiian Grown Kitchen - Natsunoya Tea House - Segment 1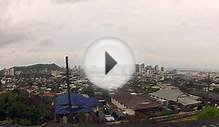 Natsunoya Tea House Time Lapse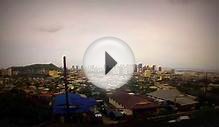 Time lapse from Natsunoya Tea House
Share this Post
Related posts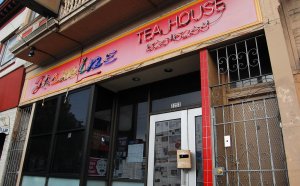 DECEMBER 10, 2023
Jasmine has earned a sterling reputation for fresh ingredients, artful preparation, large portions, value pricing and friendly…
Read More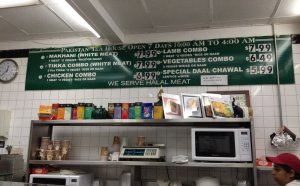 DECEMBER 10, 2023
TRIBECA — A small, beloved Pakistani restaurant is relaunching under new ownership. Indian mini-chain Baluchi s is taking…
Read More