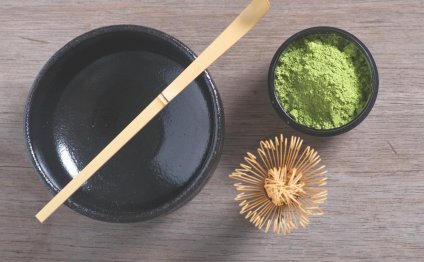 Best Matcha tea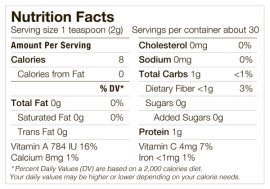 Ceremonial-grade Encha organic matcha is premium 1st-harvest matcha farmed in Uji, Kyoto, Japan. After being disappointed with ceremonial-grade organic matcha sold in the US, we visited organic matcha farms in Uji, Nishio, and Shizuoka, Japan. This is the best, in terms of color, taste, USDA organic certification, and quality. We priced it modestly - by minimizing our cost and having direct partnership with the farm because Encha's mission is to make the best organic matcha affordable to us all.
You need to have a bamboo whisk to effectively dissolve all the matcha powder and make a bowl of yummy, frothy, hot matcha tea. Regular kitchen metal whisk will not dissolve matcha well. For iced matcha tea, you can simply shake Encha in a bottle with cold water. Ceremonial-grade Encha is the best choice for making matcha tea just with water: smooth and delicate. You can read the Encha grade-selection guide for more details.
Many regular ceremonial-Encha drinkers want a larger size. Cost per gram is $0.77 in 60g-package and $0.83 in 30g-package. Monthly subscribers get 15% off. Choose the size drop-down options under the price tag.
If you debate between ceremonial vs. vegan latte grade, request a free mini-Encha in vegan latte-grade in your order: Click "Add to cart" -> enter your request in "Special instruction for the seller". Click here to see shipping info (U.S. only. Free shipping for orders $50+) and info on Encha Monthly Subscription.
Ingredient:
Pure matcha powder. USDA-certified organic.
No preservatives. Non-GMO. Gluten-free. Vegan.
Servings:
Serving size: 1 level tsp or 2 bamboo scoops = about 2 grams (adjust to suit your need)
Servings per 30-g packet: about 15; Servings per 60-g packet: about 30
Enjoy 1 serving each morning. Have more in late morning or afternoon as needed.
Taste, Color, Aroma
Taste: It starts with a smooth, refreshingly grassy, and frothy taste, follows with a slightly nutty texture, a hint of tannin and a round body, and finishes with a subtle vegetal sweet aftertaste. Not bitter. If a stronger taste is desired, use less water.
Serve hot for a warm, comforting and rich-bodied taste. Serve iced for a silky-smooth, sweeter and super-refreshing taste.
Color: vibrant, bright and pure green
Aroma: Sweet and toasty
Health Benefits and Amount per Serving of 2 Grams:
Catechins: ~240mg, a powerful antioxidant with studies showing its effects on fighting aging, preventing cancer, lowering cholesterol, stimulating metabolism and improving skin smoothness by reducing pimples and inflammation.
Theanine: ~22mg, a precious amino acid almost unique to matcha. It increases mental calmness and focus over a long period of time.
Caffeine: ~64mg ( = ~2/3 of an 8 oz cup of coffee). Improves alertness and energy level.
The unique combination of caffeine and theanine has the effect of making you feel alert and calm at the same time without jitter and sustaining the mental focus without crash. We call it Zenergy. Studies show its effects on improving mental clarity and cognitive performance.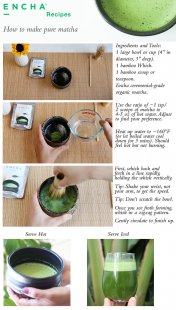 Nutrition Facts
Harvest: Premium 1st harvest (May), using the best, organically grown, matcha leaves
Grinding: Dried leaves are refrigerated in the optimal temperature and ground into fine powder when we need it (usually on quarterly basis). Then it is air-shipped from our farm to Encha warehouse in California and stored in product refrigerators.
Expiration: One year after grinding. Best to consume it within 3 months after you opened it.
Storage: Reseal carefully to keep out air, light and moisture. Best to store it in the refrigerator or in a dry, cool, dark place. Light, air and moisture will oxidate matcha.
Instruction: 5 minutes end-to-end, 1 minute for whisking.
Heat water to 160F or let fully boiled water cool down to feel hot hot but not burning. Use a bamboo whisk and a matcha bowl that is at least 4" in the diameter at the bottom and 3" deep.
Pour 5 oz (~2/3 cup) of water over 1 tsp of Encha (use less water for a stronger taste, more water for a lighter taste).
First, gently stir the powder with the whisk to avoid powder stuck to the bottom of the bowl. Or, pour in the water first and then add the Encha powder.
Second, hold the whisk vertically. Hold it from the top, not from the side.
Whisk back-n-forth in a straight "I" line RAPIDLY, not circularly.
Relax your arm. Shake your hand rapidly without moving your arm.
Don't scratch the bottom of the bowl.
Whisk up a big matcha wave.
After the bowl is full of bubbly foam, slow down gradually in a "W" pattern around the bowl to reduce the big bubbles.
When you see a calm frothy surface, gently circulate the whisk and lift it up elegantly.
Enjoy this moment of active and nourishing zen.
If you don't have a bamboo whisk, you can alternatively use a blender, a blender bottle, or a frother to dissolve the powder in water.
Or, in the easiest way, stir it with a spoon or fork rigorously in a mug. Although you won't get the froth or 100% dissolve the matcha powder, you can still enjoy a hot cup of matcha tea and consume its nutrients.
Source: encha.com
RELATED VIDEO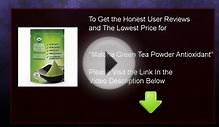 Best Matcha Green Tea Powder Antioxidant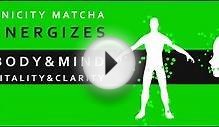 The Best Green Tea Brand For Weight Loss - Unicity Matcha.flv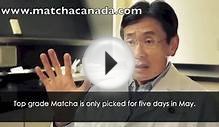 Best tasting Matcha green tea on the planet!
Share this Post
Related posts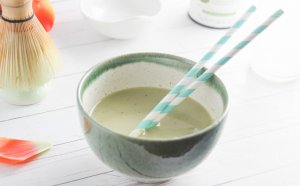 OCTOBER 03, 2023
1/7/2016 Update : See the latest Matcha Reviews 2015 Showdown. Here's the full list of matcha reviews. I've been drinking…
Read More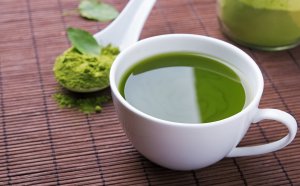 OCTOBER 03, 2023
ORGANIC MATCHA Full of Positive Energy Organic Imperial Matcha fosters a sense of agile, sustained energy and calm focus;…
Read More