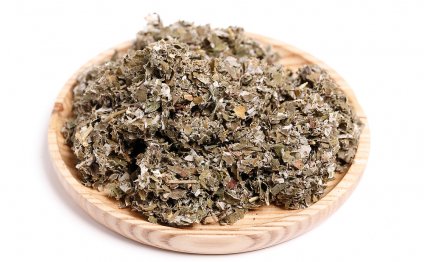 Where to buy Raspberry leaf Tea?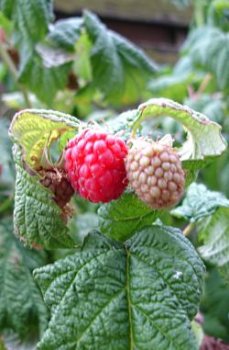 RASPBERRY LEAF TEA ANTIOXIDANT PROPERTIES
In spite many fruits and vegetables are known to also exert powerful antioxidant properties, recent studies done on berries such as blackberries, raspberries, strawberries, and blueberries [17] showed that these ones are especially rich in polyphenols, very powerful and naturally occurring antioxidants able to combat free radicals and prevent, up to a certain level, the occurrence of some types of cancer.
A recent study by Halvorsen et al confirmed also that fruits from the Rosaceae family, as raspberries, were particularly rich in antioxidants [17], raspberry leaf tea may have inherited those properties too.
As we mentioned, raspberries and raspberry leaf tea are a rich source of antioxidant compounds, and not only polyphenols, raspberries are also rich in anthocyanins and ellagitannins. The
The anthocyanins found in are the most abundant type of flavonoid [6] and they are also responsible for the blue or purple color present in blueberries, cherries, grapes, blackberries and other fruits [7].
Actually, a little bit more than 500 anthocyanins have been found [8] in different herbs, plants, and natural sources, including raspberry leaf.
In pomegranate anthocyanins are the only fatty acid that is believed to play an important role in the health benefits exerted by this fruit (apart from the polyphenolic content found on it and more specifically punicalagins, punicalins, gallagic acid, and ellagic acid that act as powerful antioxidants).
THE MOST ABUNDANT TYPE OF ANTHOCYANIN IN RASPBERRY
The most abundant anthocyanin found in raspberry leaf tea was:
cyanidin-3-O-sophoroside, followed by
cyanidin-3-O-(2G)-glucosylrutinoside and
cyanidin-3-O-glucoside,
pelargonidin-3-O-sophoroside,
cyanidin-3-Orutinoside,
pelargonidin-3-O-(2G)-glucosylrutinoside.
Smaller amounts of pelargonidin-3-O-glucoside and pelargonidin-3-O-rutinoside eluted later and could be confirmed by searching the MS data at their relevant masses [2].
RASPBERRY LEAF AND DIGESTIVE TRACT CANCERS
It is widely known that diets rich in fruits and vegetables are associated with a lower incidence of cancer and a lower cancer risk, more particularly the digestive tract cancer [2].
This anti-cancer activity has been attributed in part to antioxidants present in these foods. Raspberries and raspberry leaf, in particular, are a rich source of the antioxidant compounds, such as polyphenols, anthocyanins, and ellagitannins [2].
But in order to be able to fight cancer and in particular certain cancer cell lines, Raspberry Leaf Extracts and their phytochemicals need to reach the areas where cancer cells are.
In the case of colon cancer, raspberry leaf active constituents need to reach the colon. In a study done on Colon Available Raspberry Extracts (CARE) [2], it was discovered that raspberry phytochemicals likely to reach the colon are capable of inhibiting several important stages in colon carcinogenesis in vitro [2], another further evidence on how raspberry leaf extracts can help to prevent and fight certain types of cancer in future.
Raspberry leaf tea is also said to be useful for minor digestive tract inflammation problems and diarrhea [39].
RASPBERRY AND LIVER CANCER
Four varieties of raspberry significantly inhibited the proliferation of HepG2 human liver cancer cells. Red raspberry extract significantly inhibited the proliferation of human hepatic cancer HepG2 and human colon cancer CaCo-2 cells in a dose-dependent manner [32, 33].
Raspberry compounds from raspberry leaf are metabolized by the liver, implying the liver is directly exposed to these compounds by compounds themselves or metabolites, which may explain why the raspberry diet so effectively protected the liver lesions against a DEN (diethylnitrosamine) insult [1].
RASPBERRY LEAF AND COLON CANCER
The red raspberry extract were also able to inhibit cell proliferation of HT-29 colon cancer mainly via the p21WAF1 pathway [34]. The red raspberry extract and its components reduced endogenous oxidative DNA damage in vitro and in vivo [35].
Another study showed how raspberry leaf extracts exerted cytotoxic activity against human colon adenocarcinoma cell line SW 480 [41].
RASPBERRY LEAF IN ORAL, BREAST, COLON AND PROSTATE CANCERS
The potent capacity of red raspberry diet could not only suppress DEN-induced hepatic lesions in rats, but also reduce the definite diagnostic features of neoplasm the red raspberry extract showed a significant inhibition of growth of human oral (KB, CAL-27), breast (MCF-7), colon (HT-29, HCT116), and prostate (LNCaP) tumor cell lines.
In one of the studies done on raspberry extracts, a mixture of 15 anthocyanidin 3-O-glycosides, cyaniding 3-glucoside, ellagic acid, and gallic acid decreased the proliferation of HT-29 cells in a dose - dependent manner [26].
Polyphenolic profile and antioxidative properties of red raspberry leaf extract, cytotoxic effect, antioxidative/prooxidative effect, and effect on total glutathione concentration were determined in human laryngeal carcinoma (HEp2) and colon adenocarcinoma (SW 480) cell lines [41].
The results obtained confirmed the biological activity of red raspberry leaf polyphenols and showed that this traditional plant can supplement the daily intake of valuable natural antioxidants, which exhibit beneficial health effects [45].
In May 2012, researchers at the James Graham Brown Cancer Center, at the University of Louisville, Kentucky, discovered in a study performed in rats that a blueberry diet showed efficacy in reducing mammary tissue
proliferation in estrogen-mediated mammary tumorigenesis, with tumor latency delayed efficiently by black raspberry powder [42].
RASPBERRY LEAF ACTIVE CONSTITUENTS
The major groups of phenolic compounds present in red raspberries are reported to be:
anthocyanins,
flavonols,
flavanols,
ellagitannins,
gallotannins,
proanthocyanidins, and
phenolic acids [35].
The major anthocyanins [8] and tannins [8, identified in raspberry leaf are as follows:
cyanidin-3-sophoroside,
cyanidin-3-glucoside,
pelargonidin-3-glucoside
and predominantly hydrolyzable tannins, namely:
ellagitannins and
gallotannins as well as
ellagic and
gallic acid.
Other specific flavonoids found in raspberry leaf tea include:
kaempferol and
quercetin [8].
Quercetin glucuronide, quercetin-3-O-glucoside, and rutin were identified also in raspberry extracts.
Raspberry leaf contains also the following vitamins and minerals:
Vitamins A, B, C, D and F, as well as
phosphorus,
calcium and
magnesium [40].
DOES RASPBERRY LEAF TEA CONTAINS CATECHINS?
As you may already know, catechins are another type of flavonoids that can be found in apples, cherries, pears, tea and even in wine [10].
Their properties are well known and are certainly one of the reasons tea is believed to exert most of its health benefits, however, the amount of catechins present in raspberry leaf tea are not as much as those found in tea (Camelia sinensis) as raspberry leaf tea doesn't belong to the Camelia sinensis family.
RASPBERRY TEA FOR DELIVERY
Source: www.herbcyclopedia.com
RELATED VIDEO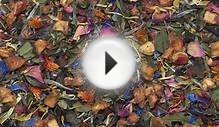 Buy Pomegranatopia Loose Leaf Tea - Tiesta Tea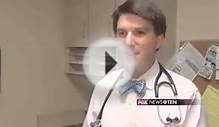 Raspberry ketone plus reviews - where to buy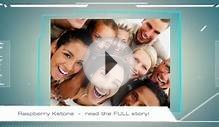 buy raspberry ketones Raspberry Ketones Acai and Green Tea ...
Share this Post
Related posts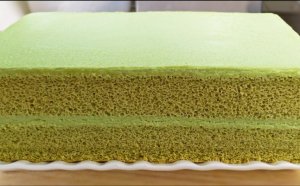 DECEMBER 10, 2023
Matcha is a traditional Japanese green tea powder produced by stone-milling a shade-grown green tea called tencha into a…
Read More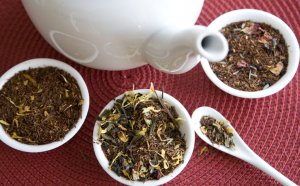 DECEMBER 10, 2023
Got your tea? Got your mug? Ready to relax? Let's make it simple. To brew tea, use fresh water free of any odd tastes or…
Read More