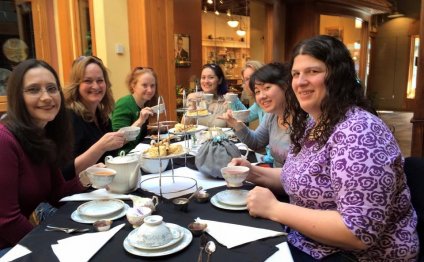 Two Sisters Tea Room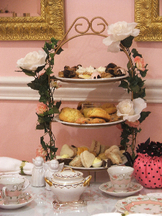 Now serving "An April Tea" tea menu now through the end of April.
Choose an option to see the detailed menu:
Three-tiered Tea Trays
a classic afternoon tea tray
Two-tiered Tea Trays
a lighter afternoon tea selection
Child's Three-tiered Tea Tray
recommended for children ages 2 – 10 years
Child's Two-tiered Tea Tray
recommended for children ages 2 – 10 years
Also Serving at the Tea Bar
Enjoy a Tiered-Tea To-Go. Either of our Afternoon Tea Trays can be beautifully prepared to go in pretty stacked clear containers lined with white doilies and tied together with a pink ribbon. It is a wonderful way to surprise a friend with tea or enjoy in your favorite spot at home. Call 502-222-6420 ahead and we'll have it ready upon your arrival.
Catering Available
What is "having tea" at Sisters?
We are frequently asked, "What is having tea at Sisters? Isn't that something really fancy only for special occasions? How many people do I have to have for a tea party?" We love to answer those questions.
Having tea at Sisters is to enter a sanctuary of peace where you are made to feel like a queen. With attention to every detail and impeccable service, you will experience the delight of an authentic Afternoon Tea anytime of the day in one of our three beautiful tea rooms. Special occasions are not required. Enjoying Afternoon Tea is a daily ritual meant to restore the spirit and reinvigorate the body. Guests are welcome to dress in their Sunday best and treat the day as a special occasion or come casually as you are. We welcome all with open arms.
Afternoon Tea is a long held tradition in most Western countries. The custom of serving afternoon tea is attributed to Anna, the 7th Duchess of Bedford (1788-1861), who began taking a light snack in her room in the afternoon. She complained of a "sinking feeling" between the breakfast meal served early in the morning and the evening dinner served around 8:00pm. Anna requested small cakes, bread and butter, sweets and tea be sent to her room in the late afternoon. She began inviting friends to her afternoon ritual and soon "Afternoon Tea" was quite fashionable in English society. Eventually, all of England and neighboring countries were enjoying the mid-day break.
Many confuse High Tea with Afternoon Tea. High Tea sounds very fancy and fussy, but it is actually the dinner tea the working class of Britain enjoyed in the 19th Century. That meal was served on a high table and eventually became known as "High Tea". At Sisters, we serve traditional Afternoon Tea trays in a relaxed and whimsical atmosphere for parties of one, two, ten and even 70. Our trays are filled with tea sandwiches and bite-sized savories, scones and petite sweets inspired by Anna herself. Our three uniquely different tea rooms are chic and feminine and beautifully set with lace, silver, crystal and china with all our guests in mind.
When you arrive at Sisters, you will be welcomed by our warm and friendly hostess and guided to your table. Your server will confirm your tea tray request and give you a brief overview of our extensive tea menu, which includes more than 50 flavored Black, Green, White, Oolong, Fruit & Herb, and Rooibos teas. Each guest may order her own pot of tea.
After placing your tea order, you will be invited to dress up at our "Dress-Up for Grown-Ups Vanity, " with fancy hats, silk wraps, tiaras, pearls and antique gloves. Who said dress up was just for little girls?
Once your tea is served, your server will deliver your pre-selected tea tray filled with tea sandwiches, savories, delectable sweets, southern scones and lemon curd, all made in our own kitchen. You will then be invited to linger at the tea table with bottomless pots of tea and the most tempting tea fare.
Whether you are coming to celebrate a special occasion or to spend time with the girls, Sisters Tea Parlor & Boutique is the place to be. Before your tea experience has ended, you will feel as though you have become one of the sisters.
Source: sistersteaparlor.com
RELATED VIDEO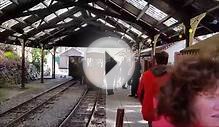 Groudle Glen Railway & Sea Lion Rocks Tea Rooms Isle of ...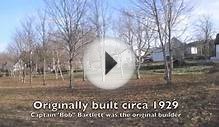 The Benville Tea Room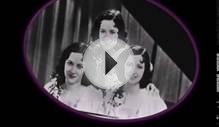 The Boswell Sisters - Charlie two-step (1932).wmv
Share this Post
Related posts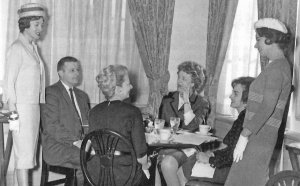 NOVEMBER 30, 2023
14 Do you love to watch cooking shows? We do too! At Kahn's Catering food is our passion. It is part of who we are. Share…
Read More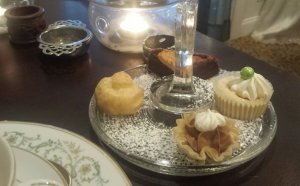 NOVEMBER 30, 2023
Welcome We re happy to bring you the following SPECIAL Features. Be sure to scroll down for page links. Click on the More…
Read More