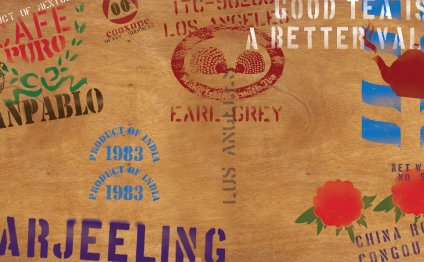 Coffee Bean and Tea Leaf Jobs
First opened in Brentwood, CA, in 1963, The Coffee Bean and Tea Leaf stands as the oldest and largest privately held specialty coffee and tea retailer in the United States. The coffee chain manages over 940 locations, which require motivated employees across 28 nations.
Facts About Working at The Coffee Bean And Tea Leaf
Minimum Age to Work at The Coffee Bean And Tea Leaf: 16 years old (How old do you have to be to work at The Coffee Bean And Tea Leaf?)
The Coffee Bean And Tea Leaf Hours of Operation: Mon-Fri: 5:00am-11:00pm; Sat: 6:00am-12:00am; Sun: 6:00am-11:00pm
Available Positions at The Coffee Bean And Tea Leaf: Barista, Cashier, Shift Supervisor, Assistant Manager, General Manager
Printable Application: No. Search Job Openings or visit official site.
The Coffee Bean and Tea Leaf Job Opportunities
Known for sourcing the finest ingredients, The Coffee Bean & Tea Leaf Company serves premium coffee-related menu items, which spurs popularity and drives the need for new workers. Most coffeehouse jobs available entail customer service and drink preparation aspects. Cafe employees must readily prepare each order and cater to customer specifications. Attention to detail and excellent customer service skills rank as highly sought after traits in new associates. Workers must also possess reliable transportation and basic math skills.
The Coffee Bean and Tea Leaf Company primarily hires workers on as part-time employees. Applicants 16 and older may begin as part-time team members but quickly gain full-time status with proven abilities. Passionate representatives of the brand use time-honored traditions to connect loyal customers with carefully handcrafted products. Coffee enthusiasts determined to spread cultural coffeehouse lifestyles may find fulfillment working for the hot beverage chain. Hiring personnel usually seek out determined yet laidback personalities for available jobs.
The Coffee Bean and Tea Leaf Employment and Wages Information
As the top priorities of the chain, quality and customer service factor into daily responsibilities. Workers at every level must exude extreme passion for providing high-quality beverages to customers. Employees must also create cozy and inviting lounging environments. With growth and expansion imminent, The Coffee Bean and Tea Leaf offers continuous development through career paths in the following job titles:
Barista – Entry-level associates responsible for serving menu items with friendly and individualized attention toward customers, baristas provide education about coffees and teas, ring up sales, and clean work stations. Applicants must display effective communications skills and likeable attitudes for hiring consideration. Besides creating trademark beverages, workers in the historically part-time roles handle cash, which requires elementary arithmetic skills. Restocking supplies and operation of kitchen equipment also make up typical duties. Baristas earn between $8.00 and $11.00 an hour, on average.
Shift Supervisor – Generally, shift supervisors provide coaching and feedback for all non-management team members. Other responsibilities range from following visual presentation guidelines and supervising entry-level staffs to increasing sales volumes, handling phone calls, delegating cleaning duties, and resolving customer service issues as well as team member concerns. Normally, hourly wages for shift supervisors range from $10.00 to $14.00. The Coffee Bean and Tea Leaf seeks shift supervisors with a minimum of one year retail experience.
Store Manager – Store managers ensure team members provide efficient and effective services. Each store manager creates the tone and personality of store locations by advocating constant training, providing excellent customer service, retaining product knowledge, and encouraging safe work practices. Other obligations include developing and executing sales and profit plans, controlling costs, and preventing loss. Workers must possess three years of experience in retail management for consideration. Salary options range from $42, 000 to $48, 000 annually but may increase with tenure.
Tips For Applying
In order to receive consideration for interviews, candidates may apply online or in-store. One-on-one interview settings provide applicants with standard hiring procedure expectations; however, difficult questions may arise and separate job hopefuls unable to withstand pressure from applicant pools. The coffeehouse holds tradition near and dear. Employment seekers should research the company prior to applying to better understand potential work environments and responsibilities.
Source: www.job-applications.com
RELATED VIDEO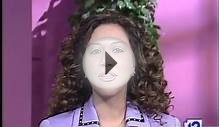 Coffee Bean and Tea Leaf Printable Coupons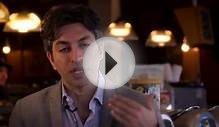 Coffee Bean and Tea Leaf, Winner of Enterprise Award 2011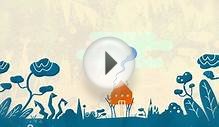 The Coffee Bean Tea Leaf - Master Davey and the Magic Tea ...
Share this Post
Related posts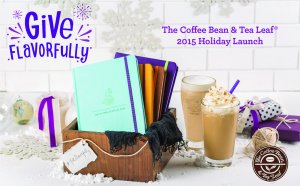 SEPTEMBER 30, 2023
Joei Me: The Coffee Bean and Tea Leafs 2016 Giving Journal
Read More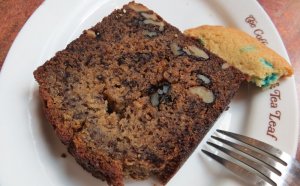 SEPTEMBER 30, 2023
Super friendly and efficient staff and a beautiful, peaceful space make this coffee shop a joy to visit, and a little hard…
Read More