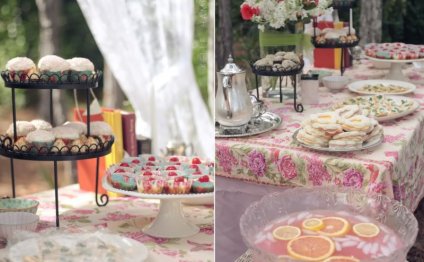 Kids Tea Party Ideas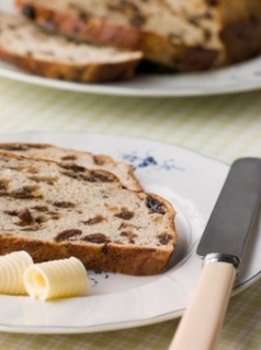 A good tea party should be about enjoying the company of your friends and finding something to celebrate whenever you can. Get kids in on the fun by serving them herbal or rooibos tea. Neither are real teas and thus lack caffeine, making them the perfect beverage for little ones. Herbal tea is made from dried herbs and flowers and rooibos tea is made from the dried leaves and stems of the rooibos bush, which gives it a characteristic red color and fruity flavor.
Tea sandwiches are lovely little two-to-three-bite treats that go perfectly with tea. If you have a favorite sandwich combination, try it in miniature. Tea sandwiches can generally be made a few hours in advance and stored in the refrigerator, wrapped in plastic, until you're ready to serve them. For more tea party recipes, check out Tracy Stern and Christie Matheson's new book: Tea Party: 20 Themed Tea Parties with Recipes for Every Occasion.
Cucumber Mint Sandwiches
This is perhaps the most classic of tea sandwiches, and although it's simple, it's surpisingly delcious. Vary this recipe by replacing the mint with dill, thinly sliced radish, watercress or shredded carrot. Instead of butter, you could spread a thin layer of mayonnaise, cream cheese or goat cheese.
Makes 16 Tea Sandwiches
1 Large Cucumber, peeled and thinly sliced
Salt and White pepper
1 stick (1/2cup) unsalted
16 thin slices Bread
16 fresh mint leaves
Sprinkle the cucumber slices with salt and pepper and set aside in a colander for 10 minutes so any excess liquid can drain out. Pat dry with paper towels.
Using a cookie cutter, cut two 2-inch rounds from each slice of white bread. Coat each circle on one side with a very think layer of butter. Tip: If you want the mint lead to show through, cut a 1-inch round out of the top circle of bread before placing it on the sandwich.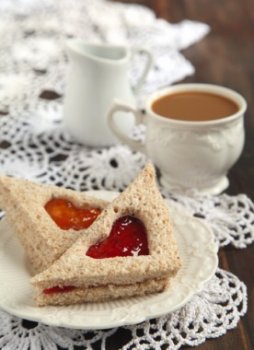 Layer cucumber slices on top of the buttered side of 16 breads rounds.
Add a tiny dab of butter and top with a mint leaf. Place another bread round on top, butter side down and press the sandwiches together gently. Serve immediately or refrigerate, wrapped in plastic, until ready to serve or for up to 3 hours.
Smoked Salmon and Chive Cream Cheese Tea Sandwiches
Smoker salmon on pumpernickel is another quintessential tea sandwich combination. The chive cream cheese adds wonderful flavor and texture.
Makes 12 tea sandwiches
12 thin slices pumpernickel bread
8 ounces sliced smoked salmon
½ cup cream cheese, softened
2 tablespoons chopped fresh chives
Using a 2-inch round cookie cutter, cut 2 circles from each slice of bread. Using the same cookie cutter, cut 12 circles from the smoked salmon.
Mix the cream cheese and chives in a bowl until soft and creamy. Spread the cream cheese mixture onto half of the bread circles and then top with a piece of salmon and another circle of bread. Press down gently and serve immediately or refrigerate, wrapped in plastic, until ready to serve or for up to 3 hours.
Raisin Bread and Apple Butter Sandwiches
This is an easy and kid-appealing sandwich, made with sweet bread and store-bought apple butter.
Makes 6 tea sandwiches
6 thin slices of raisin bread, crust trimmed
Spread a thin layer of apple butter on 3 of the slices of bread. Top with the remaining slices of bread and press gently. Cut each on the diagonal into 2 triangles to make 6 sandwiches. Serve immediately or refrigerate, wrapped in plastic, until ready to serve.
Strawberry Cream Cheese Tea Sandwiches
This is a simple sandwich to make, but it is one of my daughter's favorites. If you'd like to make your own strawberry cream cheese, puree one-quarter cup chopped fresh strawberries and then blend hem with three ounces softened regular cream cheese.
12 thin slices whole wheat bread
½ cup (4 ounces) strawberry cream cheese
Using a large heart-shaped cookie cutter, cut a heart out of each slice of bread. Spread a layer of cream cheese on 6 of the hearts then top the cream cheese with the remaining hearts. Press gently to close the sandwiches. Serve immediately or refrigerate, wrapped in plastic, until ready to serve.
Lavender Butter
Make breads and scones (store-bought is fine) even more special by serving them with flavored butters. Scones are a traditional part of afternoon tea, and I like to serve them at many of my parties, accompanied by clotted cream.
Makes about ½ cup
1 stick unsalted butter, softened
1 tablespoon lemon juice
1 tablespoon finely chopped fresh chives
1 tablespoon ground dried lavender flowers
¼ teaspoon salt
¼ teaspoon white pepper
Using a fork, combine the butter, lemon juice, chives, lavender, salt and pepper in a bowl. Spoon the mixture into two clean glass votive holders or small ramekins and refrigerate for at least 1 hour up to a day. If you refridgerate it for longer than 1 hour, let is soften a room temperature for 15 minutes before serving.
Source: www.parenting.com
RELATED VIDEO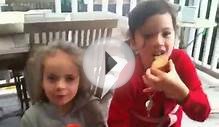 Kids tea party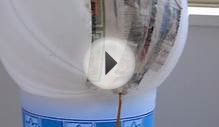 Kids Party Ideas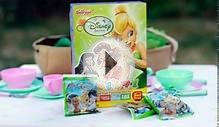 decoration ideas for a child tea party
Share this Post
Related posts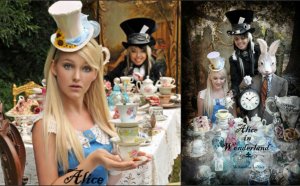 DECEMBER 10, 2023
Bring the delights and whimsy of Alice in Wonderland to life with quirky party decorations. Recreate the novelty landscape…
Read More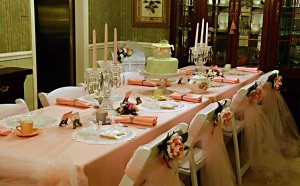 DECEMBER 10, 2023
Tea is much more than a mere drink in Britain. It is a solace, a mystique, an art, a way of life, almost a religion. It…
Read More