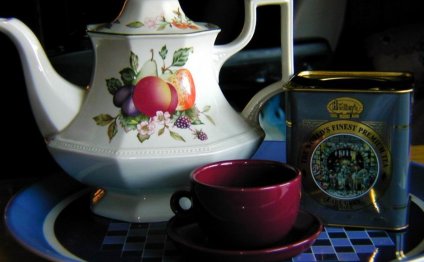 Afternoon Tea Facts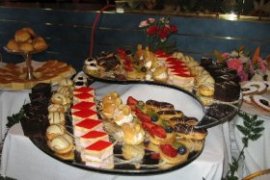 In England, the traditional time for tea was four or five o'clock and no one stayed after seven o'clock. Most tea rooms today serve tea from three to five o'clock. The menu has also changed from tea, bread, butter and cakes, to include three particular courses served specifically in this order:
History of Tea Time:
Prior to the introduction of tea into Britain, the English had two main meals, breakfast and dinner. Breakfast was ale, bread, and beef. During the middle of the eighteenth century, dinner for the upper and middle classes had shifted from noontime to an evening meal that was served at a fashionable late hour. Dinner was a long, massive meal at the end of the day.
17th Century
Afternoon tea may have been started by the French. According to the monthly newsletter called TeaMuse, in the writings of Madame de Sévigné (1626 to 1696), one of history's greatest letter writers on life in 17th Century France:
It's a little known fact, but after its introduction to Europe in the 17th century tea was tremendously popular in France. It first arrived in Paris in 1636 (22 years before it appeared in England!) and quickly became popular among the aristocracy. . . Tea was so popular in Paris that Madame de Sévigné, who chronicled the doings of the Sun King and his cronies in a famous series of gossipy letters to her daughter, often found herself mentioning tea. "Saw the Princesse de Tarente [de Sévigné wrote]... who takes 12 cups of tea every day... which, she says, cures all her ills. She assured me that Monsieur de Landgrave drank 40 cups every morning. 'But Madame, perhaps it is really only 30 or so.' 'No, 40. He was dying, and it brought him back to life before our eyes.' . . . Madame de Sévigné also reported that it was a Frenchwoman, the Marquise de la Sablière, who initiated the fashion of adding milk to tea. "Madame de la Sablière took her tea with milk, as she told me the other day, because it was to her taste." (By the way, the English delighted in this "French touch" and immediately adopted it.)

1600 - Queen Elizabeth l (1533-1603) granted permission for the charter of the British East India Company (1600-1858), also known as the John Company, on December 31, 1600 to establish trade routes, ports, and trading relationships with the Far East, Southeast Asia, and India Trade in spices was its original focus, but later traded in cottons, silks, indigo, saltpeter, and tea. Due to political and other factors, the tea trade didn't begin until the late 1670s.
1662 - King Charles II (1630-1685) while in exile, married the Portuguese Infanta Catherine de Braganza (1638–1705). Catherine's dowry was the largest ever registered in world history. Portugal gave to England two million golden crusados, Tangier and Morocco in North Africa, Bombay in India, and also permission for the British to use all the ports in the Portuguese colonies in Africa, Asia and the Americas thus giving England their first direct trading rights to tea.
Source: whatscookingamerica.net
RELATED VIDEO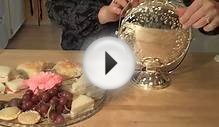 An Afternoon Tea with Ease: Come For Tea #6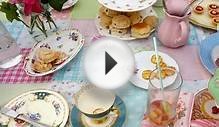 How to Host an Afternoon Tea Party at Home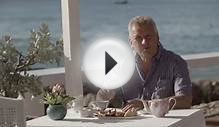 Little known facts about afternoon tea
Share this Post
Related posts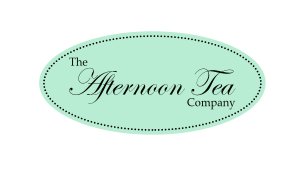 NOVEMBER 30, 2023
Every year, the Queen bestows honors on her deserving subjects. MPT would like to do the same. Only Her Majesty may award…
Read More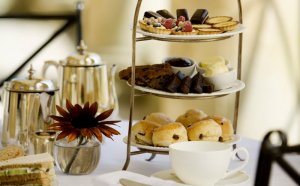 NOVEMBER 30, 2023
Devan and Reena Shah, and Tek Mehreteab are passionate about tea. By sourcing leaves from eight regions in India, China…
Read More