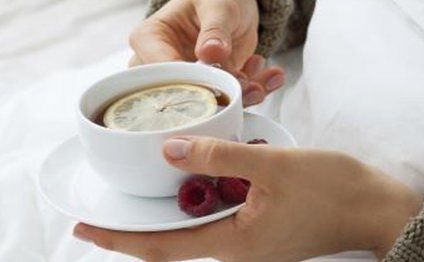 Raspberry Red leaf tea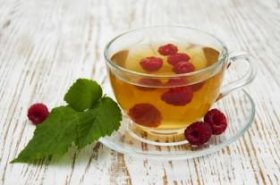 Red Raspberry Leaf Tea
If you're pregnant, you've probably heard about red raspberry leaf tea and it's benefits as a uterine tonic.
What is red raspberry leaf exactly?
As it's name suggests, red raspberry leaf is a herb derived from red raspberry leaves.
It's been used medicinally for thousands of years, including amongst indigenous Australian cultures.
In the 1940s, western medicine practitioners began to use it as a tonic for the uterus during pregnancy and childbirth.
So, what are the benefits of using red raspberry leaf and is it safe?
Here's everything you need to know about red raspberry leaf tea during pregnancy.
Health Benefits Of Red Raspberry Leaf Tea (Or Tablets)
Red raspberry leaves contains a rich assortment of vitamins including vitamin B complex, calcium, iron, magnesium and fragarine. Across the world, red raspberry leaf is used to treat flu, diarrhoea and acne. It is used to lower the blood sugar of diabetic women, regulate irregular menstrual cycles, decrease heavy periods and lower blood pressure.
When taken during pregnancy, red raspberry leaf is said to aid the mother's immune system, ease morning sickness and promote better circulation. Taking raspberry leaf is believed to help strengthen uterine muscles and tone the pelvic floor in preparation for childbirth, as well as assist with breastmilk supply.
Studies have shown that women who take red raspberry leaf have a reduced incidence of birth interventions. Research has also found that women who drink red raspberry leaf tea regularly towards the end of their pregnancies had shorter second stages of labour than those who don't.
From a study published by Australian midwives in 1999:
"The sample consisted of 108 mothers; 57 (52.8%) consumed raspberry leaf products while 51 (47.2%) were in the control group. The findings suggest that the raspberry leaf herb can be consumed by women during their pregnancy for the purpose for which it is taken. That is, to shorten labour with no identified side effects for the women or their babies. The findings also suggest ingestion of the drug might decrease the likelihood of pre and post-term gestation. An unexpected finding in this study seems to indicate that women who ingest raspberry leaf might be less likely to receive an artificial rupture of their membranes, or require a caesarean section, forceps or vacuum birth than the women in the control group."
More extensive research is needed. But with very little in the way of side effects and such great benefits observed and recorded, red raspberry leaf is a great option for pregnant women.
How Should I Take Red Raspberry Leaf?
Lots of pregnant women choose to drink raspberry leaf tea which can be purchased at most supermarkets, health food stores or online. It is available in tea bags or as loose leaf tea – seek out organic, local raspberry leaf tea from a reliable source. Beware of imported cheap teas which may be contaminated with other items.
If you're not a fan of fruit teas, you can also take red raspberry leaf in tablet form. It is also available as a tincture that can be added to water, juice or tea but be aware that tinctures usually contain alcohol.
How Much Red Raspberry Leaf Should I Take?
It is difficult to be exact with dosages if you drink raspberry leaf tea, because it depends on how long you steep the tea and the quantity you use. The best way to prepare your raspberry leaf tea is to boil a cup of water, placing it into a teapot. Put in a teaspoon of raspberry leaf tea, stir or swish and then let it steep for ten minutes. When ten minutes is up, pour it into your favourite mug and enjoy! The taste of raspberry leaf is a little bitter, so you may want to sweeten it with some honey.
You can have up to 4-5 cups of raspberry leaf tea in your third trimester, but have at least 2-3. If you're in your first trimester, one cup per day is fine.
If you prefer raspberry leaf tablets, it is suggested that you take two 300mg or 400mg tablets with each meal, three times a day, from 32 weeks (Parsons, 1999).
Potential Side Effects Of Red Raspberry Leaf
Source: www.bellybelly.com.au
RELATED VIDEO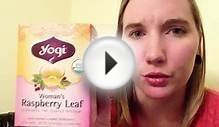 Red Raspberry Leaf Tea for the Pregnant Woman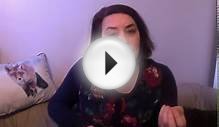 FIRST POST- Red Raspberry leaf tea & Puppies MY BLOG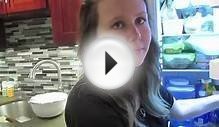 RED RASPBERRY LEAF TEA! (5.24.14 - Day 144)
Share this Post
Related posts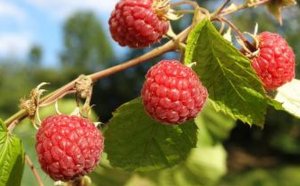 DECEMBER 10, 2023
Red Raspberry (Rubus idaeus, spp) is one of the most well known and most loved fruits in the world, but in the herbal and…
Read More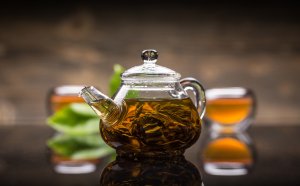 DECEMBER 10, 2023
Red raspberry leaves are used for making medicinal tea. The luscious red fruit of the raspberry plant is often most attractive…
Read More