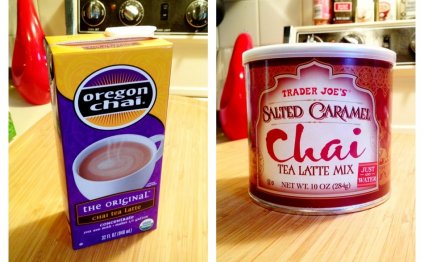 Chai Tea Latte caffeine
The main ingredient in a chai latte is black tea and it is combined with the standard chai spices. Although black tea is the most common base, there are other tea alternatives, such as white tea, oolong tea or green tea. Does chai latte contain caffeine? The answer should depend on how it is made. A definitive yes or no may not be accurate. After all, you can easily make it caffeine free.
Does Chai Latte Have Caffeine?
Here we discuss the question based on that the chai latte is made in the most common way. And the answer to this question is yes, chai latte contains caffeine, because black tea as the main ingredient contains caffeine. Typically, chai tea latte is made using black tea, warm milk, sweetener and some combination of cardamom, cinnamon, ginger, and peppercorns. It is considered an alternative to coffee-based beverage due to its caffeine contents. However, the quantity of caffeine in chai latte varies based on how you make it and what ingredients you choose to use.
How Much Caffeine Is In Chai Latte?
The amount of caffeine in your chai tea latte will depend on the type of tea you choose to use to make it. You can use black or green tea when preparing. Otherwise, you can choose a decaffeinated tea if you want to minimize the caffeine content.
8 ounces (240 milliliters) of standard black tea has 40 to 120 milligrams of caffeine. Decaffeinated black tea will only have 2 to 10 milligrams of caffeine in the same quantity. Keep in mind that the average amount of caffeine in chai latte is slightly lower than the average for black tea because the tea is diluted by the milk.
Here is the caffeine content for several specific varieties of a Chai latte.
1. Classic Chai Tea Latte in Coffee Shop
The standard chai tea latte you get in a coffee shop will be made with black tea, spices, and steamed milk. A 16 fluid ounce (2 cups) serving from this type of chai latte will have around 95 mg of caffeine. It will also have 240 calories, 40 of which are from fat. Other important nutritional values include 8 grams of protein, 45 grams of carbohydrates (including 42 grams of sugar), 115 mg of sodium, 20 mg of cholesterol, and 4.5 grams of total fat (including 2 grams of saturated fat).
2. Chai Tea Latte Mix
You can find premade mixtures of chai tea lattes in the form of a powder or concentrate, which you simply add milk or water. If you take this in concentrated form, you may obtain caffeine for 30 to 35 mg with 1 cup serving. For a powder form, 35 to 55 mg of caffeine is contained in 1 cup of serving. Does chai latte have caffeine? The answer remains yes, but powdered version contains higher caffeine than concentrated version.
3. Brewed Chai Tea
If you take the time to brew chai tea latte yourself with a tea bag and then adding hot milk, the numbers will be slightly different. The tea you purchase should have the quantity of caffeine labeled on it, but there will typically be around 50 milligrams in a single tea bag for your chai.
Source: www.newhealthadvisor.com
RELATED VIDEO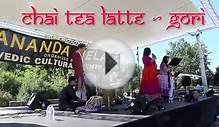 Chai Tea Latte singing "Gori"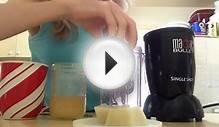 Vegan Iced Chai Latte Recipe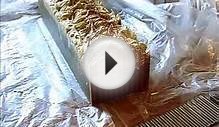 Cutting "Chai Tea Latte" Soap :0)
Share this Post
Related posts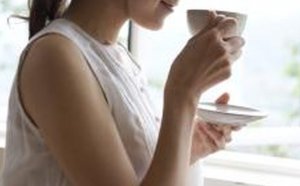 OCTOBER 03, 2023
Every morning, I absolutely love having a Starbucks Tazo Chai Tea Latte. Oh my goodness, just thinking about the warm creaminess…
Read More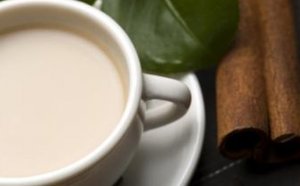 OCTOBER 03, 2023
Nutrition Facts Per Serving (16 fl oz) Calories 240 Calories from Fat 40 % Daily Value* Total Fat 4g 6% Saturated Fat 2g…
Read More