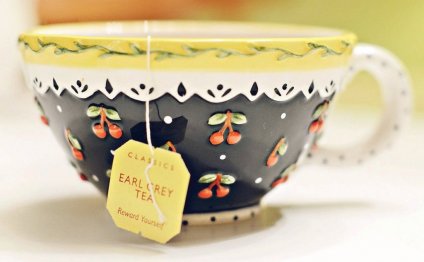 Earl Grey tea
Unless you've spent quality time in the Pacific Northwest, you may not be familiar with London Fog (the drink, not the raincoat). A luxurious combination of Earl Grey tea, steamed milk and vanilla, the warming drink was created in Vancouver but has been popularized and perfected in the city of Victoria on Vancouver Island, on Canada's western coast.
We made a cup of the wintry warmer—which bears a passing resemblance to sipping a marshmallow—and talked with Daniela Cubelic, tea master (a title that takes years of training to obtain) and proprietor of Victoria tea shop Silk Road, about how to make the ultimate London Fog.
"It's a West Coast phenomenon, " Cubelic says of the Fog. Its origins are surprisingly mysterious for a drink that likely originated within the past decade, but she traces it to Vancouver or the surrounding Canadian mainland. It's been popular for "about eight years now, " she estimates—around the time that Starbucks put a version on its menus—but within the last four has become downright "ubiquitous" in Victoria's many indie cafés. "We get quite a lot of fog here and misty mornings, " Cubelic explains. "We like drinking things that remind us of that. It's cozy."
① Make the tea. Ideally, this should be Earl Grey, a black tea with gentle notes of citrusy bergamot. Bring water to a full rolling boil and steep the tea for five minutes in a half cup of hot water. Then strain the tea leaves out or remove the tea bag. "It's important to steep black tea in boiling water, not in the milk directly, " Cubelic advises. "The flavors extract well in water, but the fat in milk inhibits extraction."
② Steam the milk. While you're waiting for the tea to steep, set a small saucepan of almond milk or coconut milk on the stove over medium heat. Don't allow it to boil. Whisk the milk for about five minutes, until it's hot and frothy "for a nice fog-like effect." Add a half cup of milk to the tea.
Regular milk is fine, too, but Cubelic favors almond or coconut milk, because "it has such a beautiful creaminess, which enhances the vanilla and bergamot." Though some recipes call for a higher milk-to-tea ratio, Cubelic is firm about using equal parts: "Milk has a tendency to overwhelm the taste of tea if you're not careful, " she says.
③ Add vanilla. Most cafés use vanilla syrup, which Cubelic finds too sweet. "What I do is use a little shot of good-quality vanilla extract, " plus sweetener if desired. Swirl a half teaspoon of vanilla along the top of the foam in the cup, then stir it in. Taste and add more vanilla if desired.
"A London Fog makes a really good brunch drink, " Cubelic sums up. "It's also a good pick-me-up. Bergamot has a natural boosting effect on your mood, so it's a natural thing to have on a gray winter day."
Source: www.tastingtable.com
RELATED VIDEO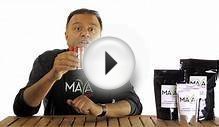 Earl Grey Decaf Black Tea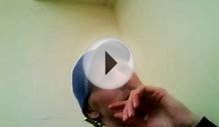 Earl Grey Tea at Cafe on Collins - Hobart - Tasmania - May ...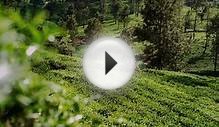 Earl Grey Tea - Dilmah Single Region Selection
Share this Post
Related posts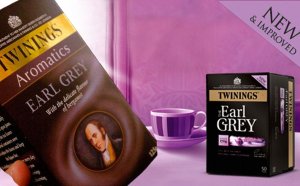 DECEMBER 10, 2023
Is a black tea flavored with oil from the peel of the bergamot orange ( Citrus bergamia ). The tea is named after Charles…
Read More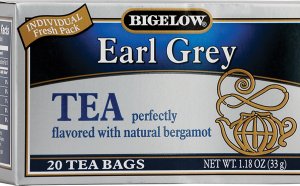 DECEMBER 10, 2023
This might be my favorite among the Bigelow teas I ve tried for its combination of caffeine and taste. But having tried Ahmad…
Read More