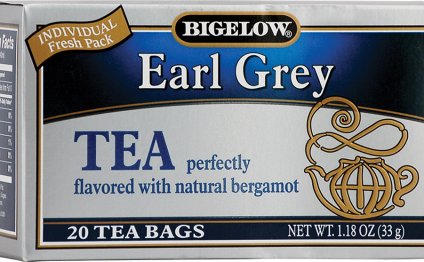 Bigelow Earl Grey tea
This might be my favorite among the Bigelow teas I've tried for its combination of caffeine and taste. But having tried Ahmad Tea's Earl Grey loose leaf first, I have trouble calling this one a particularly good version of the blend. It delivers a kick with a smooth, interesting taste, but it's not going to be my go-to brand of choice for this type of tea.Considering that I'm not often crazy about Earl Grey, I was pleasantly surprised by this tea. I managed to not overbrew it, and so I found it fairly smooth. I can distinctly taste the bergamot, which I like. It's true that it isn't a particularly complex tea, but with a bit of creamer it's a perfectly respectable way to get a decent caffeine jolt, I think.Only bergamot smell and taste, but that isn't really a bad thing, just not a diverse tea...decent x2 I appreciate Bigelow's attempt at making a nice, strong Earl Grey. Unfortunately, something about the flavor does not agree with my palate. I find it to be very easily overbrewed, and often finicky. Nearly every cup I have tried has an unpleasant, bitter aftertaste.
I'll probably continue to try this one, in hopes of making it better, but up to this point I have had a distinct aversion to the taste.
83 Aroma: 9/10 Flavor: 4/5 Value: 4/5 Overall: 8/10
Kelsey
(142 reviews) on This is my go-to, reasonably priced, bagged Earl Grey and has been since my undergraduate years at college. Our little coffee shop on campus supplied Bigelow brand and that was where I was introduced to this tea.
I absolutely love the smell of the Bergamot from this tea and have yet to find any other bagged version that is comparable. The only other bagged example that came close was Celestial Seasonings Victorian Earl Grey, which is now discontinued. Strong and slightly bitter, I enjoy the taste as well.
This continues to be one of my favorite bagged teas and I look forward to grabbing some at that same campus coffee shop at my reunion this weekend.
I suppose in general this is my "go-to" Tea brand. It is extremely reliable in terms of flavor and price. I find that Twinning bagged tea lacks the strength of flavor I began to crave after drinking Bigelow on a regular basis. Of course, I take my Bigelow Earl Grey with two tea bags, and a capful of lemon juice/one wedge.
I also developed a strange habit of eating the tea grinds after having finished the tea...so although this part of the review is probably meaningless to most, slightly lemon-soaked Earl Grey grinds/leaves is a taste I ususally cannot bear to go more than eighteen hours without. Because of this, I carry Lemon juice with me on the off chance I'm forced to buy tea from Starbucks - an institution that offers up Lemonade in lieu of Lemon juice.
Ah well. I enjoy bitter bitter tea, and if served up double bagged but in a regular mug, Bigelow Earl Grey does it 75 percent of the time.
80 Aroma: 8/10 Flavor: 4/5 Value: 4/5 Overall: 8/10
Jana
(1 reviews) on Feb. 3rd, 2013If I have to drink bagged tea, I'll opt for this one. The scent and flavor are not too far off from Twinings' loose Earl Grey, which is my standard supermarket tea. The scent and flavor are strong but not overpowering; it's a little heavy on the bergamot, but that's the way I like it!This Tea is not very bad, I mean it is very like the very Nice with your breakfast, Although it is fairly Aromatic, The Flavour is not very strong, I taste loads of teas like Earl Grey and they are all they same, Bigelow, Twinnings Etc Etc They are all the same becaus they are all Earl Grey and to me Earl Grey is one of the most flavourless Teas I have even tasted, But for a pretty weak tea, it is not bad. But like if you just want to brew a simple weak tea just for you when you just like want to have a break or just relax abit, Although it is not the best tea out there, The Flavour could be abit stronger if manually the drinker can add abit of Sugar, But the Teas I like, I just like them to have flavour naturally so we don't have to add it in for them, Like Sugar and things, If a tea has a very strong taste or great flavour naturally it means it has been worked very hard on by the great company who made it. This could do with loads more flavouring. And Aroma I don't really like the Aroma but still it is not very bad overall. Reasonably and perfectly priced in good supermarkets.80 Aroma: 8/10 Flavor: 4/5 Value: 4/5 Overall: 8/10
Sylvia
(210 reviews) on
Source: ratetea.com
RELATED VIDEO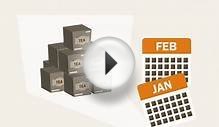 Earl Grey Moonlight Tea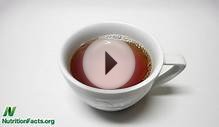 Black Tea vs. Earl Grey | NutritionFacts.org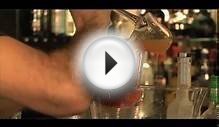 Twinings Earl Grey Tea Charles Grey Peachy Iced Tea Punch
Share this Post
Related posts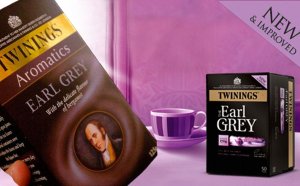 NOVEMBER 30, 2023
Is a black tea flavored with oil from the peel of the bergamot orange ( Citrus bergamia ). The tea is named after Charles…
Read More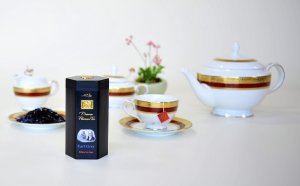 NOVEMBER 30, 2023
Here s a fun, simple, very rewarding DIY project to help lift the January doldrums: make your own Earl Grey (or Lady Grey)…
Read More