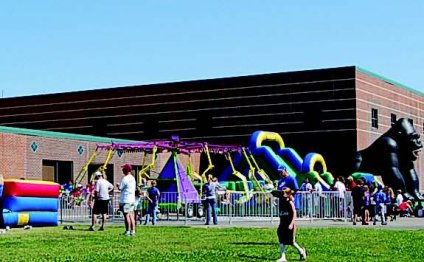 Charleston Tea Room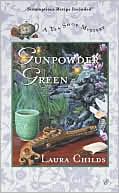 GUNPOWDER GREEN
Tea Shop Mystery #2
Order Now Charleston's annual Isle of Palms Yacht Race is the perfect occasion for boiled crab, iced tea, and social téte-a-tétes. From their vantage point in White Pine Garden at the top of the Historic Peninsula, Theodosia Browning and her fellow picnickers watch sleek J-24s hurtle towards the finish line, masts straining, spinnakers billowing. But the dramatic battle between Charleston's two rival yacht clubs turns tragic. The ancient Civil War pistol used for the traditional finishing line gunshot suddenly explodes, killing the patriarch from one of Charleston's oldest families. As her neighbors go into mourning, Theodosia begins to unravel a family secret that stretches back over a hundred years, making her wonder: Was this truly an accident-or murder?
SHADES OF EARL GREY
Tea Shop Mystery #3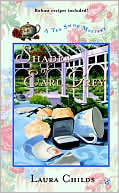 Order Now An antique wedding ring mysteriously disappears from the hand of a dying bridegroom. Then a priceless sapphire necklace is plucked from its display at the Heritage Society. Could there be a very dangerous breed of cat burglar prowling the cobblestone pathways of Charleston's historic district? With the Heritage Society under fire and their extravaganza Treasures Show fast approaching, Theodosia is called upon to match wits with a very slippery opponent.
THE ENGLISH BREAKFAST MURDER
Tea Shop Mystery #4
Order Now Dawn is about to break at South Carolina's Halliehurst Beach, and the members of Charleston's Sea Turtle Protection League are taking part in the annual "turtle crawl." As they help hundreds of tiny green loggerheads tumble safely into the surf, the dedicated volunteers congratulate themselves with a well-earned shore breakfast. But as the tea steeps and the gumbo simmers, a strange mass is spotted floating off-shore. Donning mask and swim fins, Theodosia paddles out to investigate, only to discover a dead body bobbing in the waves.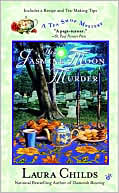 The hapless victim turns out to be Harper Fisk, a prominent Charleston art dealer and passionate collector of Civil War antiquities. Rumors of sunken treasure and gold bullion have abounded, yet nothing has ever been found near Halliehurst Beach. But now Theodosia begins to wonder-did Harper Fisk finally stumble upon something? And was he killed because of it?
JASMINE MOON MURDER
Tea Shop Mystery #5
Order Now The traditional Ghost Crawl in Charleston's Jasmine Cemetery is an annual autumn event. Under a full moon, amateur actors attired in Civil War-era costumes re-enact historic scenes with a flourish of pageantry and pomp. But as stage lights flicker and dim, and actors appear and disappear among ghostly gravestones, something goes terribly wrong. Dr. Jasper Davis, Jory Davis's uncle, clutches his chest in pain and collapses. Even though the paramedics arrive moments later, Theodosia soon learns that their heroic efforts were in vain. For nothing could have revived Jury's uncle from a mysterious and toxic does of Fentanyl!
CHAMOMILE MOURNING
Tea Shop Mystery #6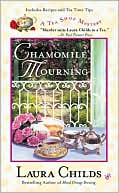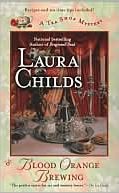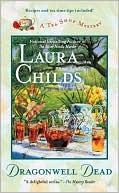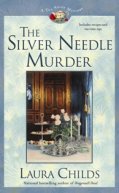 Source: www.laurachilds.com
RELATED VIDEO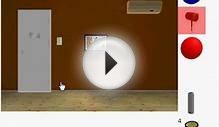 jasmine tea room walkthrough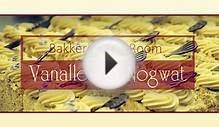 Bakkerij - Tea-Room Vanalles Nogwat - Van Eynde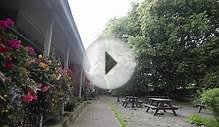 The Ash Tea Rooms
Share this Post
Related posts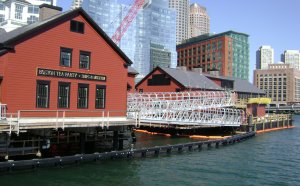 DECEMBER 10, 2023
Your adventure isn't complete without a spot of tea The comfortable charm of another era, wonderful waterfront and skyline…
Read More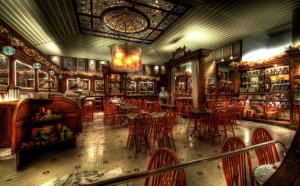 DECEMBER 10, 2023
[TEAROOM ID=945] On a corner in the historic district in Savannah, not too far from the bench on which Forrest Gump lingered…
Read More