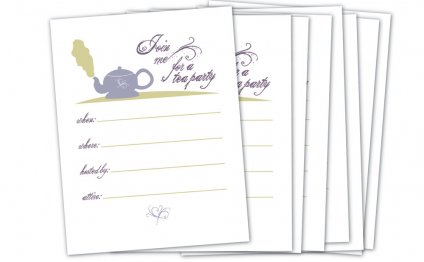 Tea Party Invitations
Tea party invitations are a very important component of the tea party. The invitation not only lets the attendee know they are invited, but also what to wear, bring, and expect during the tea. The invitations can be homemade or ordered from a printer. This is totally up to the host or hostess of the tea party.
How Many People to Invite?
The most important part of a tea party is to allow guests to share stories, ideas, and other information they have in common in a relaxed setting while enjoying a nice cup of tea. So, consider inviting people from specific circles in your life. Invite just people from church, work, relatives, etc. Feel free to invite others individuals who you feel will mix well and possible form new friendships.
Usually tea parties are occasions that only a few people are invited to attend, since only eight people are seated at a table. If planning a larger event, consider using several tables to seat between six and eight people, so that conversation is allowed to flow without raising the noise level. Using several tables makes seating arrangements easier if having a wedding or baby shower tea, since a variety of people will be invited who may not know each other. Mixing a table with friends and new acquaintances is a great way to make new friends and let new friendships blossom.
What to include in the Invitation.
The invitations may be hand-written or computer printed. Many computers have nice scripted fonts that work well for invitations. Make sure the invitations include polite wording asking the guest to tea, as well as all of the critical information necessary for each guest to know when to show and anything necessary to wear or bring. Consider enclosing an RSVP card that includes the date the invitee needs to respond by and the phone number to call to accept or decline the invitation. Returning the card by mail is also an option.
Printed directions may be included in the invitation if the party is to be held at a different location or if some of the guests are not familiar with the location of your home.
The following are some examples of what to include in your invitation.
Miss Beth March
Would like to extend her cordial invitation
To a (Victorian, Valentine, Harvest, Summer Herb, etc.) Tea Party
Saturday, the First of July
At three o'clock in the afternoon
Hosted at her Home
On One twenty two Apple Blossom Lane
New Haven, Maine
Fine teas will be brewed,
And delicate finger sandwiches shall be enjoyed.
Casual dress
Please bring your favorite teacup to the party.
Regrets, please call 555/555/5555
You are invited to a Lavender tea party
A lovely thyme and lavender quiche will be served.
Please wear your prettiest lavender colored clothes.
nationwide building society payments
coventry building society isa
eye contact communication
worldwide travel insurance annual
grey outdoor rug
christmas bags
lead generation for coworking space
newcastle building society cramlington
emery worldwide
coworking near me
average male height worldwide
worldwide sim
christmas hamper
outdoor tiles for patio
exempt society
yorkshire building society regular saver
last posting dates for christmas 2022
christmas chocolate
stylish electric shower
worldwide hide cadbury
outdoor canopy
lordes worldwide
manchester outdoor dining
hays recruiting experts worldwide
international restaurant
international parcel service
suburban coworking
effective communication in the workplace
stylish couple dp
assertive-communication
forbes coworking spaces
britannia building society branches
covid vaccine numbers worldwide
outdoor cabinet
digital communication examples
rainbow christmas tree
on a worldwide level
ebbsfleet international
large outdoor cushions
mondelez international
specialist communication in health and social care
affectedly stylish crossword clue
family christmas pyjamas 2022 uk
code worldwide
stylish daily wear gold earrings
international consolidated airlines group
coworking east london
law society find a lawyer
international convention centre wales
stylish names for pubg
family christmas pyjamas 2022 asda
royal mail christmas delivery
law society of ireland
ill-communication
examples of good communication affecting a work relationship
m r i worldwide
malt whisky society
cadbury hide worldwide
what is nonverbal communication
christmas markets london
the underground gin society
stylish laptop bags for women
stylish glasses women
partially sighted society
cheap coworking space near me
private society xxx
hewanorra international airport
modern stylish kitchen tiles design
mumsnet christmas
losail international circuit
outdoor solar lights
grapevine communication
stylish side tables uk
coworking moscow
corby international pool
belfast christmas market 2022
what are the barriers of communication
overcoming communication barriers in healthcare
the law society find a solicitor
eczema society
stylish womens clothes
international contest crossword clue
stockeld park christmas
smart, stylish crossword clue
farnham angling society
tesco christmas delivery slots
legit online dispensary shipping worldwide
coworking space in dallas
what is communication
stylish bedding
coworking resources
christmas garlands
natural health worldwide
ks international
international rugby fixtures
funny christmas jumper
private society anal
international crisis group
stylish standing desk
cute stylish gym outfits
outdoor bars near me
christmas presents for men
graphic communication a level
vodafone international roaming
communication barriers in health and social care
outdoor handrails
oxford street christmas lights 2022
coworking space bethnal green
stylish chrome
outdoor floor tiles
coworking space edinburgh
parking belfast international airport
natwest international transfer
highest grossing movie 1997 worldwide
flu deaths worldwide
stylish t shirts
principles of effective communication
two way communication device crossword
international call to uk
less than completely stylish character in athens
john lewis christmas tree
track my international parcel
cumberland building society carlisle
what is written communication in health and social care
stylish dressing table design
information communication technology
plastic outdoor rugs
itunes worldwide album charts
deaths from astrazeneca worldwide
elements of communication
christmas gifts for him
midsomer murders the stitcher society
hoxton hotel coworking
stylish elegance crossword clue
stylish dress for women
christmas no 1 2022
worldwide handsome 2022
stylish hip clothes for 50 year old woman
stylish name
outdoor cushions asda
outdoor tap kit
stylish s letter
coworking space rent
luxury christmas crackers
plan international uk
international womans day
coworking space north london
coworking spaces leeds
stylish electric heaters
british international school
door stop international
merry christmas in welsh
god of communication
coworking space business model
international fixtures
christmas songs
trafalgar square christmas tree
stylish bread bin
international human rights lawyer
survival international
stylish mugs
how to demonstrate communication skills
global communication 76 14
stylish mirrors for living room
disgaea rpg communication error
coworking space franchise
uk international travel
minster stylish living
call the midwife christmas special 2022
outdoor dog bed
tesco international calling card
international days 2022
international lesbian day
matriarchal society
stylish living room ideas
stylish toddler boy outfits
royal photographic society
kings cross coworking
outdoor dining
barclays international transfer
worldwide shipping cost
derbyshire ornithological society
xmas lights outdoor
christmas decorations sale
christmas tree emoji
Source: www.tealaden.com
RELATED VIDEO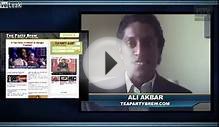 A Tea Party Invitation to Morgan Freeman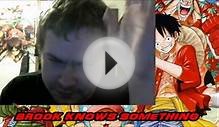 One Piece Chapter 813 Review - Tea Party Invitation ...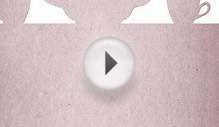 Tea party - Free Printable Party Invitation | Greetings Island
Share this Post
Related posts
OCTOBER 03, 2023
Steps It can be easy to overspend on favors simply out of generosity toward your guests but it s important to avoid this…
Read More
OCTOBER 03, 2023
Home ‐ Kids Birthday Party Supplies ‐ Throw the maddest of mad un-birthday parties with these curiously…
Read More