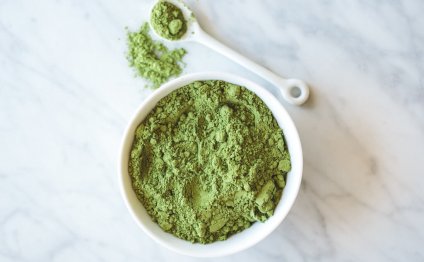 Matcha green tea Bags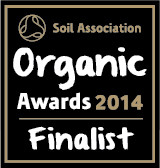 Organic Japanese Sencha Blend - Matcha Green Tea
Clearspring Organic Matcha Green Tea is a delicious blend created especially for us by our expert tea producers in Japan. It combines the exceptionally light, smooth and refreshing flavour of Japanese Sencha with distinctly rich and exquisite ceremonial grade Matcha Powder. Skilfully blended and packed on our tea producers' estate immediately after production to ensure the freshest quality.
Ingredients: Green tea leaves* (97.5%), matcha powder* (2.5%). * Organically grown
Product weight - 40g
What is Matcha?
Matcha is finely ground green tea leaf powder, traditionally used as part of the tea ceremony and by Buddhist monks to keep focussed and alert during their meditation practice. The most prized amongst Japanese teas, it is valued for its high antioxidant content and many other health benefits.
This very concentrated form of green tea is drunk as a fine powder diffused in liquid so you actually ingest the whole leaf, consuming every last bit of goodness.
Nutritional Information
Typical values
g/100g
Energy-kJ:
Energy-kcal:
Protein:
Carbohydrate:
0.1
Sodium:
0.001
Allergen Information
Cereals containing gluten*
Absent
Peanuts*
Nuts*
Soybeans*
Celery*
Mustard*
Sesame*
Sulfur dioxide and sulphites*+
Crustaceans*
Eggs*
Fish*
Milk*
Lupin*
Molluscs*
* and products thereof. +(>10mg/kg or 10mg/l)
Dietary Status
Wheat Free
Yes
Gluten Free
Yeast Free
Nut Free
Raw Food
No
Kosher
Free of Added Alcohol
Low Salt
Low Fat
High Protein
Brewing the Perfect Cup of Tea
Although making a cup of tea may seem like a really simple thing, making a really good cup of tea is an art!
Qualities: With a slightly grassy aroma and deep rich taste, sencha is the classic Japanese green tea. At Clearspring we harvest the tender first of the season leaves, which are known to be the best due to their brighter colour and gentler, slightly sweeter flavour.
Quantities: 1 teabag per person
Water temperature: 70-90°C - brewing at this temperature will stop the tea from becoming bitter while allowing the full flavour of the tea to come out.
Brewing time: 1-2 minutes
Third Generation Tea Family from Kyoto, Japan
In the hills around Kyoto a third generation of the Nagata family use special organic methods, known as Nature Farming, to produce a range of exquisite green teas for Clearspring.
The ancient farming approach used by the Nagatas builds up soil vitality by maintaining a semi-wild environment where the plants are not overly protected and gain nourishment from repeated applications of compost made from tea clippings and dried leaves which together with regular mulching helps control weed growth and maintain soil moisture.
Source: www.clearspring.co.uk
RELATED VIDEO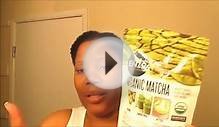 100 % ORGANIC ENZO MATCHA GREEN TEA: REVIEW & TUTORIAL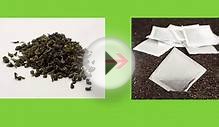 Herbal Tea Bags, Slimming Tea, Green Tea, Oolong Tea, Pu ...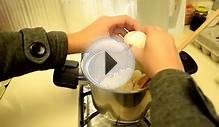 Watch us make Green Tea Matcha Creme Puffs
Share this Post
Related posts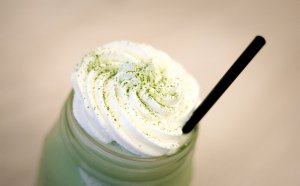 NOVEMBER 30, 2023
This icy cold matcha kale smoothie really hits the spot. Matcha, (to me) is as good of a pick-me-up as coffee. Plus I was…
Read More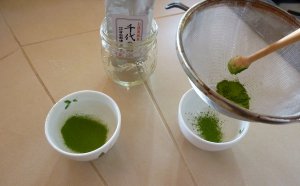 NOVEMBER 30, 2023
Personal identification information We may collect personal identification information from Users in a variety of ways, including…
Read More