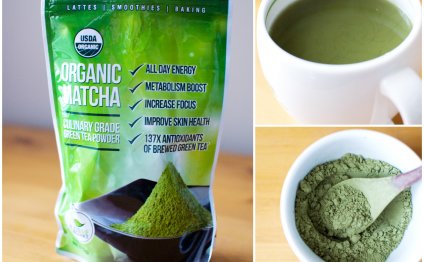 Organic Matcha green tea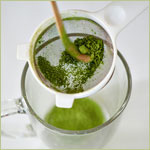 We at Arbor Teas firmly believe that tea should be brewed to suit your personal taste. With that being said, here are some recommendations to get you started, but please remember you can make adjustments based on your own personal taste.
There are two main considerations when brewing matcha: quantity of tea and water temperature.
| | |
| --- | --- |
| | Quantity of tea: one half teaspoon per 3 oz cup of water (if using a traditional bamboo scoop, measure 1-2 almond sized scoops) |
| | |
| --- | --- |
| | Water temperature: use water that has been heated until bubbles begin to form on the bottom of the pot (180° F) |
Sift the Matcha through a sieve into a small bowl. We recommend sifting the Matcha to prevent clumping; however, the Matcha can also be placed directly into your bowl without sifting.
Add the heated water to your bowl of Matcha. Whisk vigorously in a back-and-forth motion using a traditional bamboo Matcha whisk (chasen) or regular kitchen whisk, until frothy. If you are a using a bamboo Matcha whisk, do not press the whisk against the bottom of the bowl while whisking.
After whisking, the Matcha is ready to drink directly from the bowl. Depending on personal preference, add more water to adjust for desired taste. Remember to add more water only after whisking.
Tip: Use fresh water whenever possible - water that has been sitting in your kettle overnight may impart a flat or stale taste to your tea. Be careful not to boil your water for too long. Over boiled water can sometimes impart an unwanted taste.
Learn more from our How To Guides on how to make matcha and how to make matcha lattes. And don't forget to check out our Eco-Brewing Tips, too!
There are five significant components found in all tea from the plant camellia sinensis: essential oils, which are the source of tea's delicious flavor and aroma; polyphenols, which are antioxidants that provide the tea's brisk flavor and many of its health benefits; phytonutrients, which are small amounts of vitamins, minerals, and amino acids including L-theanine (a very rare molecule that has been found in only three sources including camellia sinensis!) ; enzymes; and methylxanthines, which are a family of alkaloids that include caffeine. Each of these components work differently in the human body and a full description is best left to a medical journal. However, recent research exploring the potential health attributes of tea is leading many scientists to agree that tea, may contribute positively to a healthy lifestyle.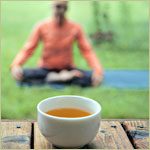 Some research comparing different types of tea has shown that the manufacturing process does affect the level of antioxidants present in the final tea leaf. According to a 2006 review of the beneficial effects of green tea in the Journal of American College of Nutrition, when comparing dry leaves unoxidized green tea retains more antioxidants than black, oolong, or pu-erh. The catechin (or antioxidant) that displays the greatest increase in green tea when compared to the black, oolong and pu-erh is EGCG (epigallocatechin-3-gallate). (Reference: "Beneficial Effects of Green Tea - A Review" Journal of the American College of Nutrition, Vol 25, No 2 (2006))
Tip: Matcha green tea drinkers may ingest a higher level of antioxidants! Matcha green tea is consumed by suspending the entire tea leaf (in a powder form) in water and drinking. Unlike most tea, in which the tea leaf is steeped and removed before drinking the brew, Matcha drinkers consume ALL of the antioxidants rather than only those extracted from the tea leaf into the brew.
Matcha Panna Cotta
The subtle grassy notes of quality matcha green tea powder and sweet warmth of Mexican vanilla bean combine with rich dairy to make this impressive (yet simple!) dessert. Check here to view the full recipe for a Matcha Panna Cotta!
Warming Matcha Smoothie
A warm smoothie? Doesn't sound all that appetizing to us either, but wait! After a long, chilly winter of drinking cold smoothies, a hot one actually makes a lot of sense. This delicious smoothie is fortified with energy and nutrients… Check here to view the full recipe for a Warming Matcha Smoothie!
Source: www.arborteas.com
RELATED VIDEO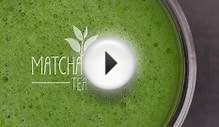 Matcha Green Tea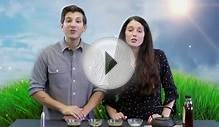 TwoMinuteGenius - Organic Matcha Green Tea - The Chinese ...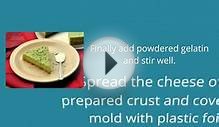 Matcha Green Tea Cheesecake Recipe - 100% Organic All Natural
Share this Post
Related posts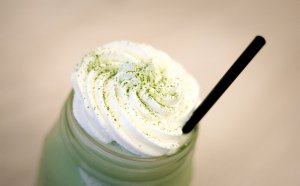 DECEMBER 10, 2023
This icy cold matcha kale smoothie really hits the spot. Matcha, (to me) is as good of a pick-me-up as coffee. Plus I was…
Read More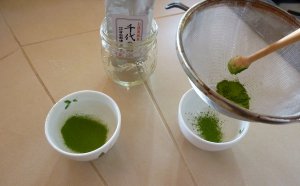 DECEMBER 10, 2023
Personal identification information We may collect personal identification information from Users in a variety of ways, including…
Read More