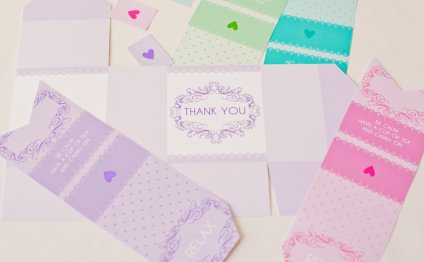 Tea Party Favors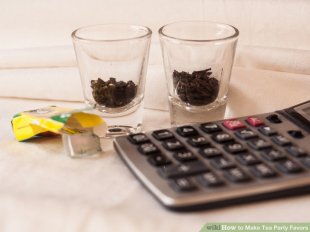 Steps
It can be easy to overspend on favors simply out of generosity toward your guests but it's important to avoid this by setting a budget and thinking of value ways to save money. For example, you might buy packages or tins of things and divide them into smaller amounts using your own materials, to help make things go further. Obviously, the number of guests will also direct how much you can splurge on favors for them.
Make a small teabag pack. Tea is an ideal thing to give for a tea party favor and it's easy to make pretty little teabag packs. Here are some suggestions:

Purchase plain teapot shaped teabag holders. These are quite cheap in kitchenware stores and the like. Add a teabag or two of your favorite flavor (or choose interesting flavors or choose according to the color of the teabag cover) to the top of the teabag holder. Wrap in clear cellophane and finish off with a ribbon.
Place a teapot shaped teabag holder onto a single cup tray. Place a teabag on top. Wrap flat with clear cellophane and finish with a ribbon.

Make a teacup favor. Purchase a pretty teacup or mug. If you're having just a small group of very special friends over, splurge on a nice bone china cup or mug but if you're having a lot of people over, choose plain and cheery cheap versions or go eclectic and purchase used ones from the charity store that are still in excellent condition. Then, try one of these ideas:

Place a few interesting teabags inside the cup and wrap with cellophane. Tie together with a ribbon.
Make the same thing but add a teaspoon.
Grow a plant in a teacup and saucer. Choose fast growing items like cress or grass or buy miniature plants and add to the cup.

Make tea test tubes. Purchase jars that look like test tubes with cork stoppers in the top. Make a set of three and fill each one with a different loose leaf tea. Label each one and wrap in clear cellophane. Complete by adding a bow or ribbon.
Find miniature teapots. Choose between cute little sets like the one shown here or single, slightly larger ones. If they're large enough, fill each one with a teabag, then wrap in clear cellophane. Finish with a ribbon. Be aware that some of the miniature teapots can be very expensive, so watch the price!
Make teapot crafts. If you're handy with crafts, there are lots of lovely things you can make, such as:

Sew a small teabag holder pouch that can be toted anywhere. Look for fabrics with teapot designs on the fabric.
Make felt teacups.
Knit a mug warming holder.
Make pincushion teacups.
Make candles in a teacup.

Make cookies to put into favor bags. Make designs such as teapots, cups and teabags. Decorate with pretty designs and place into small clear cellophane bags and tie with ribbons.

If you enjoy cooking jam, little jars of jam make another nice food gift for tea party favors. If you add the jam to a box with teabags and a couple of cellophane wrapped scones, all the guest needs to do is make a cup of tea and they'll have an instant afternoon tea! Bake the scones fresh on the day of giving away this favor and only wrap in cellophane after they have cooled down properly.

Look for little teapot and teacup items. Things such as charms, jewelry, figurines and small teapot sets can all be turned into little favors. Add to little bags or boxes and finish with a bow.

Look for teapot, teabag and teacup items already packaged in pretty arrangements that will work as tea party favors in their own right.

Make pretty decorative boxes. Line with wax paper or parchment paper and fill with loose tea. Choose loose tea with pretty additions such as petals, etc. Tie together with ribbon and a bow.
10

Add a gift tag or label for each tea party favor you've made. Gift tags shaped like teabags can look really cute.
Tips
If you have the time, make a little recipe book filled with your favorite tea, cake and scone recipes. Print off in small font, and tie together with a little ribbon.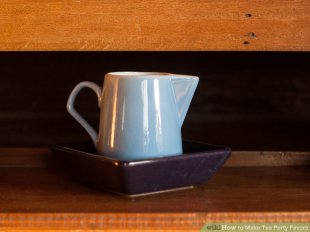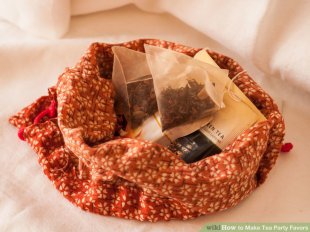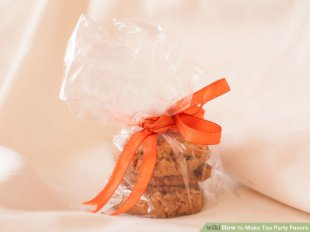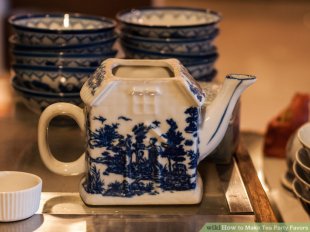 asana project management
waste management pay bill
watse management
mit sloan school of management
enterprise management incentive
crown property management
granite state management
leadership styles in management
wealth management near me
empire property management
westlake portfolio management
reputation management
excel sports management
focus workforce management
emergency management jobs
best project management software
zrs management
st clair county emergency management
resource property management
madison property management
windermere property management
traffic management inc
event management
yes energy management
campbell property management
office of budget and management
wildlife management area
companies management
comprehensive pain management
realpage utility management
suncoast property management
rushmore loan management
wells fargo asset management
celgene risk management
pain management doctors near me that prescribe narcotics
waste management services
what is risk management
construction management salary
marathon management
contingency management
facebook ad management
healthcare management jobs
credit management lp
tiger global management
anger management near me
vaccination administration management system
american property management
ubisoft account management
google project management
free project management software
southern management
morgan stanley wealth management
greystar property management
quality management
easte management
wastw management
rental property management
team management
management concept
stop code memory management
cardinal management
facts management login
management consultant salary
marketing management
rockefeller capital management
risk management framework
master data management
management jobs
general management
which resource management task includes activating local resource requirements, if available?
what is supply chain management
healthcare management salary
utopia management
credence resource management
waste management stock
facts tuition management
memory management blue screen
logistics management
square enix account management
waate management
digital asset management
waste management jobs
project management tool
greystar management
thunderbird school of global management
novad management consulting
commercial property management
what is management
total property management
on q property management
property management near me
frontline absence management
miami management
allstar management
construction management
pain management clinic
database management
personal management merit badge
waste management reno
forest management
what is change management
project management skills
property rental management
defining risk management
capital management
terror management theory
time management strategies
elite property management
online management
waist management
keystone property management
waste management phoenix open
bridge property management
certified management accountant
sql server management studio
harbor group management
waste management colorado
pain management physician
waste management mn
republic waste management
melvin capital management
management analyst
integrated pest management
apollo global management
solid waste management
it management
define management
business management salary
select property management
property management company near me
archegos capital management
supply chain management jobs
management music
applied economics and management
desk cable management
cornerstone property management
waste management pickup schedule 2021
interventional pain management
device management android
case management
time management definition
asset management
missoula property management
business process management
https //id.sonyentertainmentnetwork.com/id/management/
ncb management services
bureau of land management
cma management
file management
scion asset management
management concepts
peak property management
kass management
time management tips
vulnerability management system
millennium management
vending management
product lifecycle management
earned value management
facility management
cable management
pmi property management
utilization management
north american medical management
pain management specialist
top management
property management fresno
dodson property management
meridian property management
emergency management
reliant property management
magnolia management
Source: www.wikihow.com
RELATED VIDEO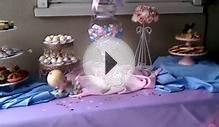 Baby Shower Tea Party by Fairy Tale TEA Parties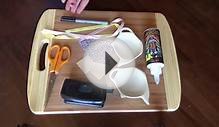 DIY home made Tea Party Favours for your Tea Party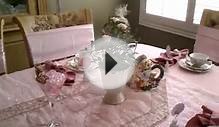 A Beautiful Tea Party
Share this Post
Related posts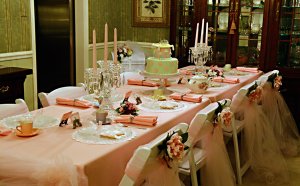 DECEMBER 10, 2023
Tea is much more than a mere drink in Britain. It is a solace, a mystique, an art, a way of life, almost a religion. It…
Read More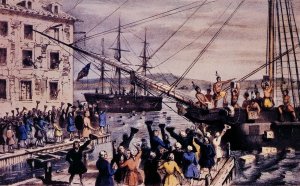 DECEMBER 10, 2023
In 1773, Britain s East India Company was sitting on large stocks of tea that it could not sell in England. It was on the…
Read More